The holiday season is upon us finally and what better than the cozy smells of spices in the air, especially cinnamon?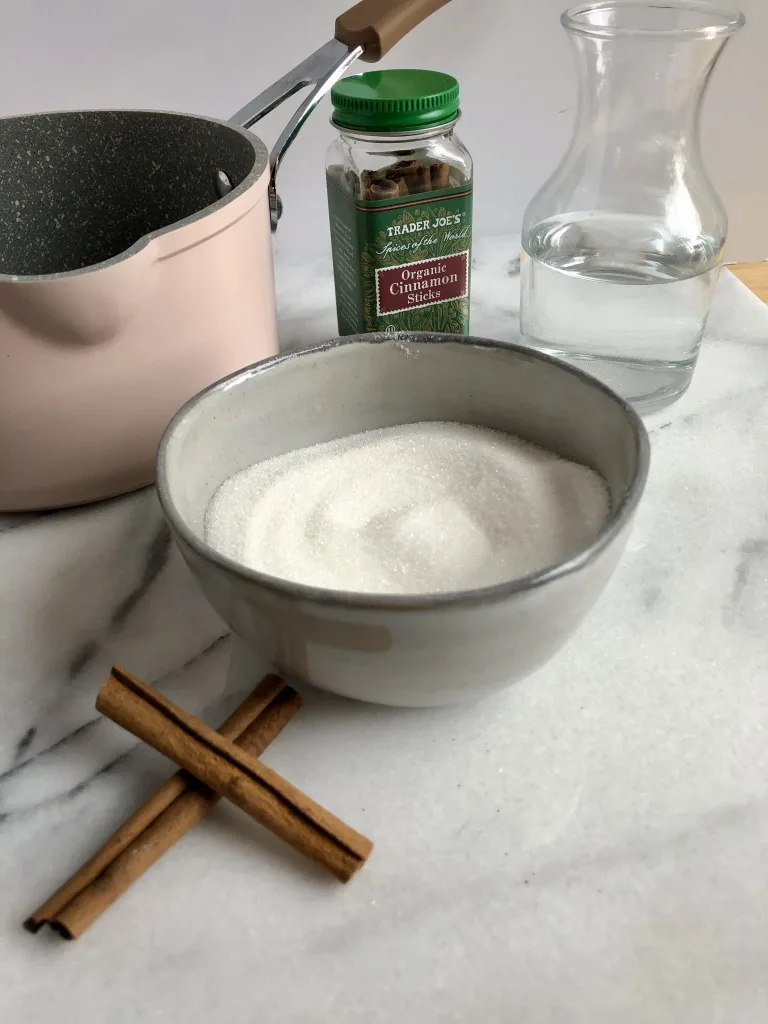 Carve out a 15 minutes in your day to create this Cinnamon Simple Syrup to add to favorite cocktails to spice them up or even your coffee. My all time favorite SBucks drink is the Cinnamon Dolce Latte, that will be coming up on the blog for sure!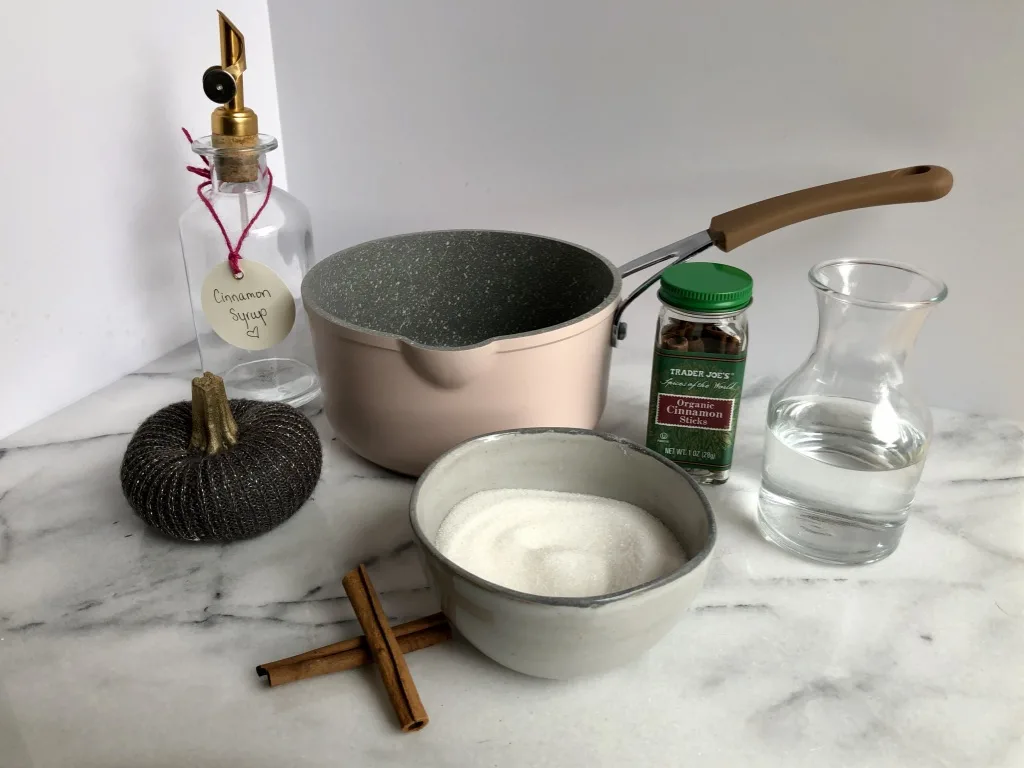 My Cinnamon Simple Syrup is easy to make and best of all it can last almost a month in the fridge. It only takes a few ingredients, water, sugar and whole cinnamon sticks which are a plenty in stores right now
First, measure out your water and place in a small sauce pan. Next, gather your cinnamon sticks. I wanted a nice cinnamon flavor and not a "whoa, that is CINNAMON" type of flavor, so I went with 3-4 smaller sticks. I've seen Costco-sized sticks at, well, Costco if you're interested in really amping up that spice level.
Let the cinnamon sticks and water come to a boil, then reduce to a nice simmer for about 10 minutes. You'll see the water darken and get a nice warm looking color.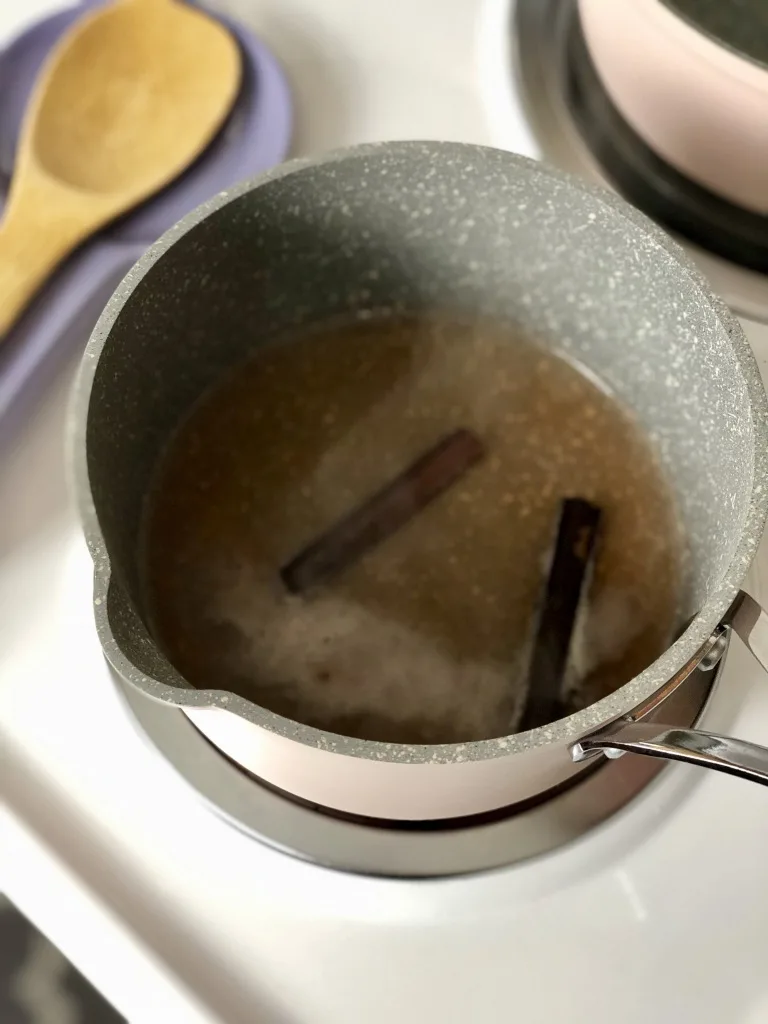 After the simmer is complete, here's an important part. Strain out the cinnamon sticks with a fine mesh strainer. You don't want any little bits that the cinnamon sticks can flake off.
Return the nice copper colored water to the stove. Add in your sugar and stir on low heat until it is dissolved.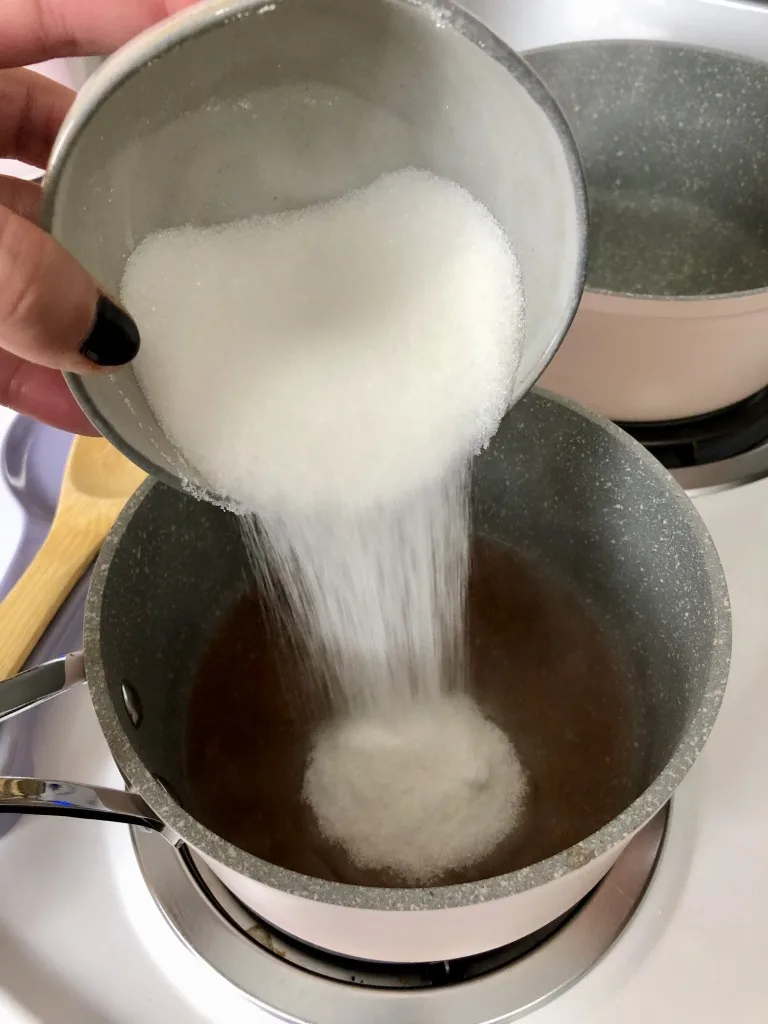 Next, place into a glass dispenser bottle and let cool on the counter for 30-60 minutes. Then use or place in your fridge. It can last up to 4 weeks.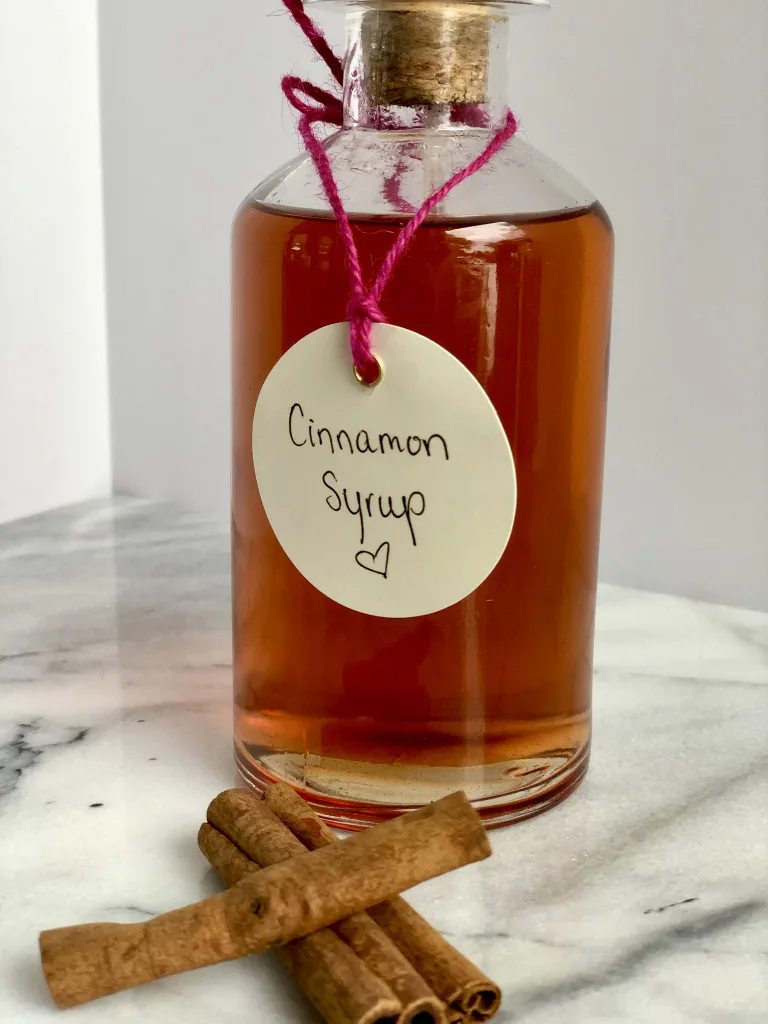 This sweet and cinnamon infused simple syrup is perfect to use in your favorite cocktails or coffee drinks.
Ingredients
2 cups water
2 cups sugar
2 -4 cinnamon sticks depending on size
Instructions
Place water and cinnamon sticks in a sauce pan on high heat
Bring to a boil and let simmer for 10 minutes
Strain cinnamon sticks and any particles with a fine mesh strainer
Return water to the stove and add in sugar
Stir until sugar is dissolved
Pour into container, let cool before refrigerating
Notes
This will last in a sealed container in your fridge for 3-4 weeks.
Nutrition Information:
Yield:
12
Serving Size:
1
Amount Per Serving:
Calories:

130
Total Fat:

0g
Saturated Fat:

0g
Trans Fat:

0g
Unsaturated Fat:

0g
Cholesterol:

0mg
Sodium:

2mg
Carbohydrates:

34g
Fiber:

0g
Sugar:

33g
Protein:

0g