Gone are the days of hitting up your local bar for after work drinks with your girls. Time to improvise and make this Classic Gin Martini in the comfort of your home with your dog judging you.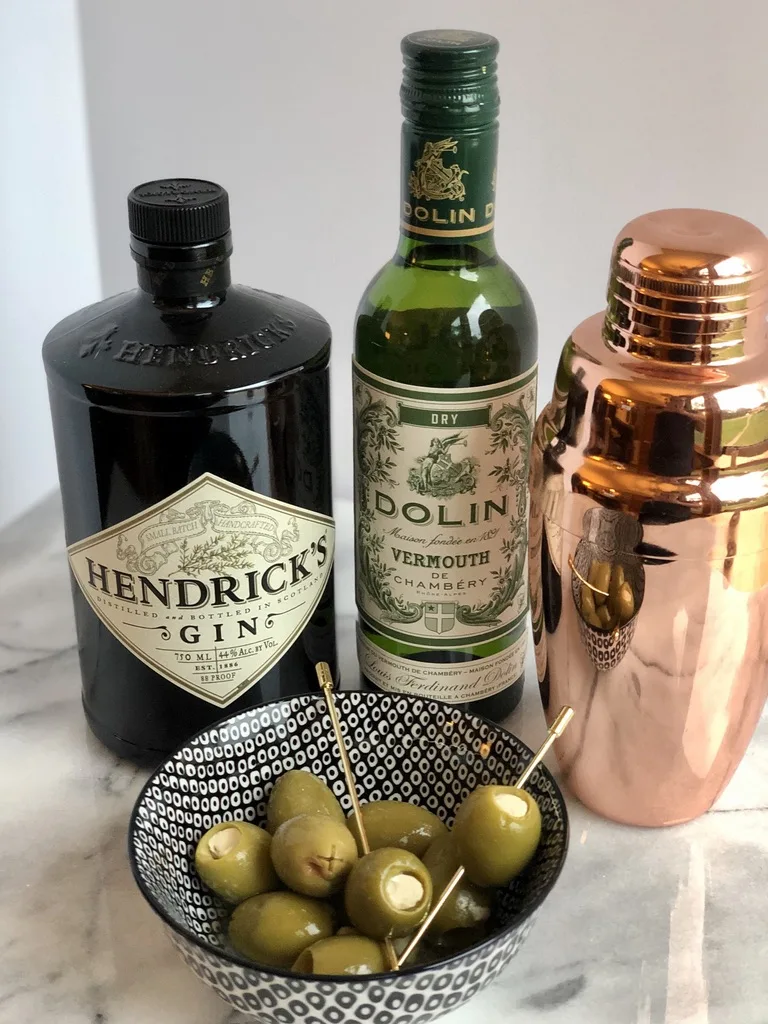 Chicken or the Egg?
Which came first? The Vodka or Gin Martini? The answer is Gin by quite a few years. It's said to have been dated as far back as the mid 1800s with a few different variations on how it originally was created. Who knows the real story other than the classic drink has never gone out of style.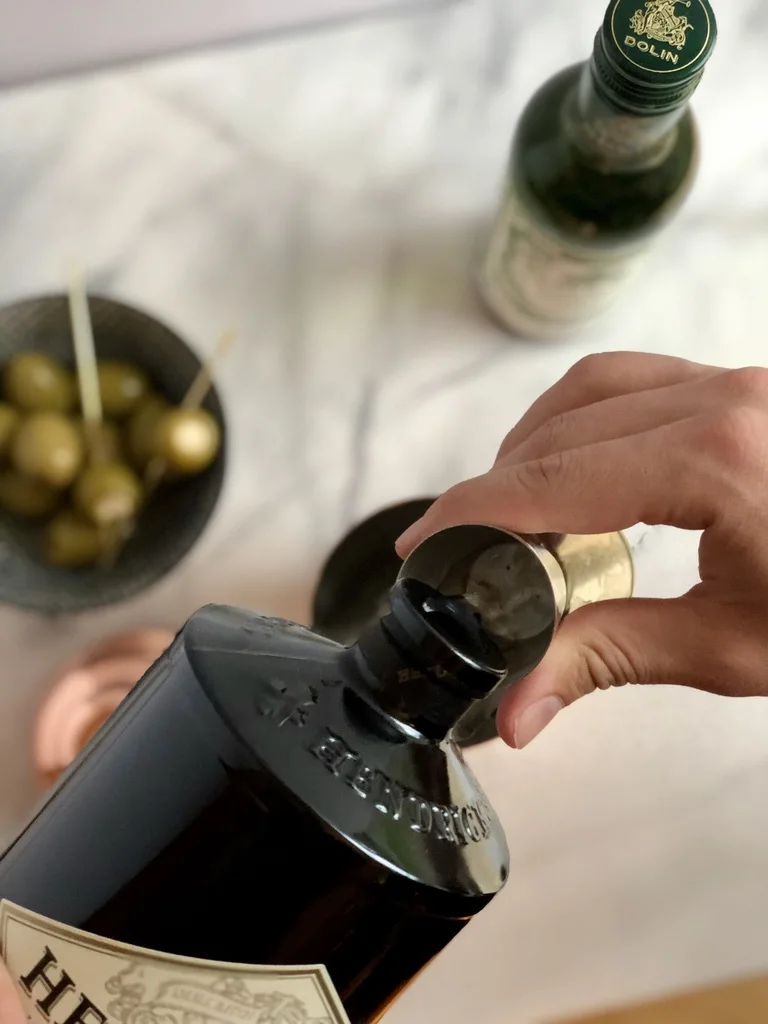 What's a "true" Martini?
It seems like the title of Martini is a catchall theses days. I mean, I'm guilty of it (check out my Blood Orange Martini 😉 ). People throw together different liqueurs, some other ingredients and then label it a Martini if there is Gin or more commonly, Vodka in it. We should probably stop it, but we won't.
A "true" Martini is meant to be Gin, ice for dilution, and a garnish. This is the perfect framework to build flavor so it can evolve into whatever other "tini" concoctions you come up with.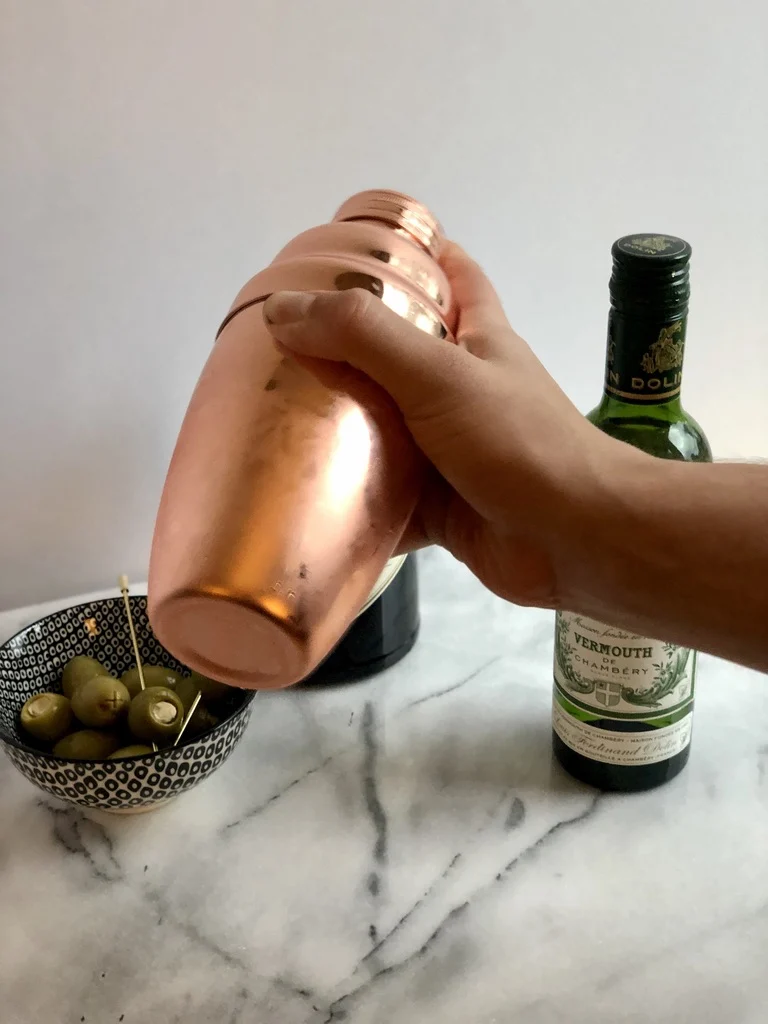 Shaken?
Yes, shaken. You want your cocktail shaker to get nice and frosty. Then you know the Martini is to a perfect temperature and also the ice has caused some dilution. Your Martini should be slightly cloudy when it comes out of the shaker.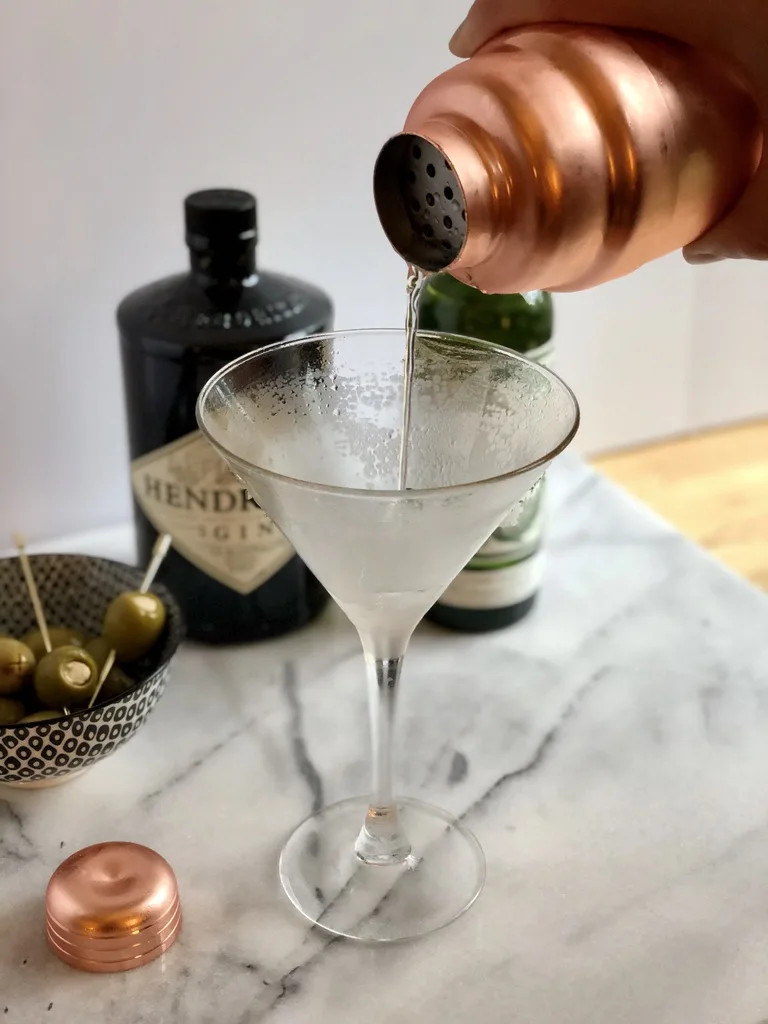 What are other common garnishes?
You'll usually see classic Martini's served two ways: either with olives or a twist of lemon. It really depends on what mood you'd in. Do you want something slightly salty and savory or something bright? Other common garnishes include: Orange, lime, or a pickled onion if you want something more savory.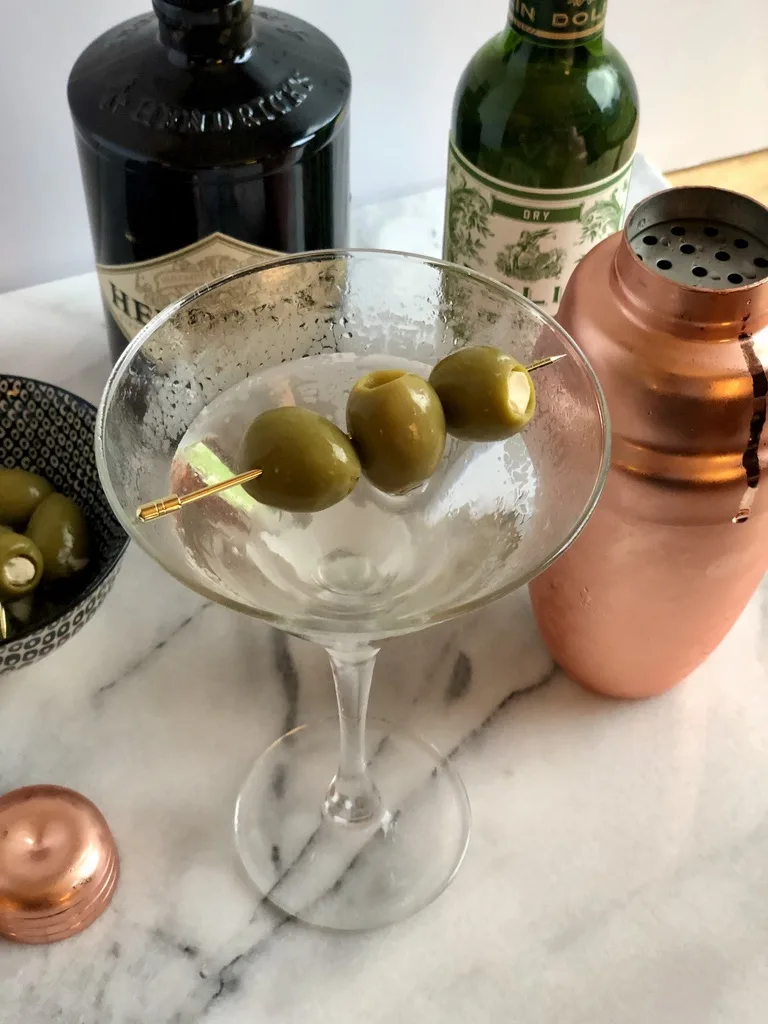 Instructions!
At least 30 minutes ahead of time, put a Martini glass into your freezer
First fill up a cocktail shaker with ice
Pour in Gin and Vermouth
Shake until the outside of your shaker is all nice and frosty
Pour into glass, add a dash of Angostura bitters and garnish with blue cheese olives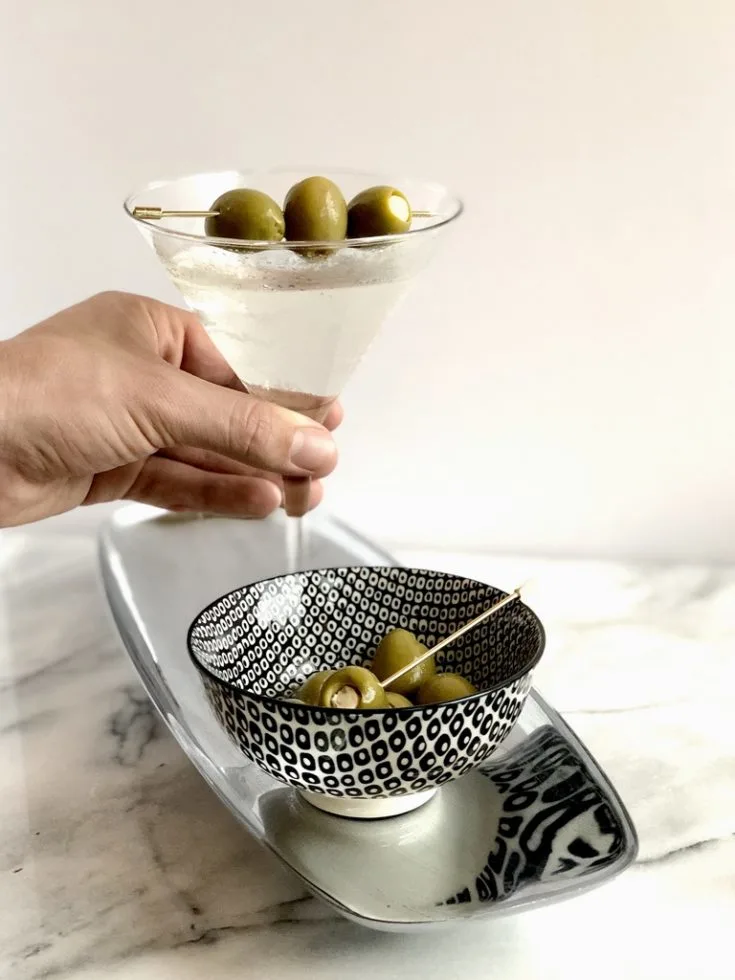 Yield:

1
Classic Gin Martini
Whip up this dry, smooth Gin Martini after a long day. Throw on some NPR and relax. This classic cocktail is a mood.
Ingredients
2.5 oz gin
0.5 oz dry vermouth
optional: dash of Angostura bitters
blue cheese stuffed olives or a lemon twist
Instructions
Fill up a cocktail shaker with a bunch of ice
Add gin and dry vermouth
Shake until outside of shaker is nice and frosty
Pour into a chilled martini glass
Garnish with olives or a lime twist
Notes
Chill martini glass in your freezer at least a half hour ahead of time.
Optional: add a dash of Angostura bitters
Recommended Products
As an Amazon Associate and member of other affiliate programs, I earn from qualifying purchases.