It feels like summer was just beginning a few days ago and is now in that sticky, moist time where you just want fall. Rejoice in breezy nights with this Raspberry Mint Cooler on your porch.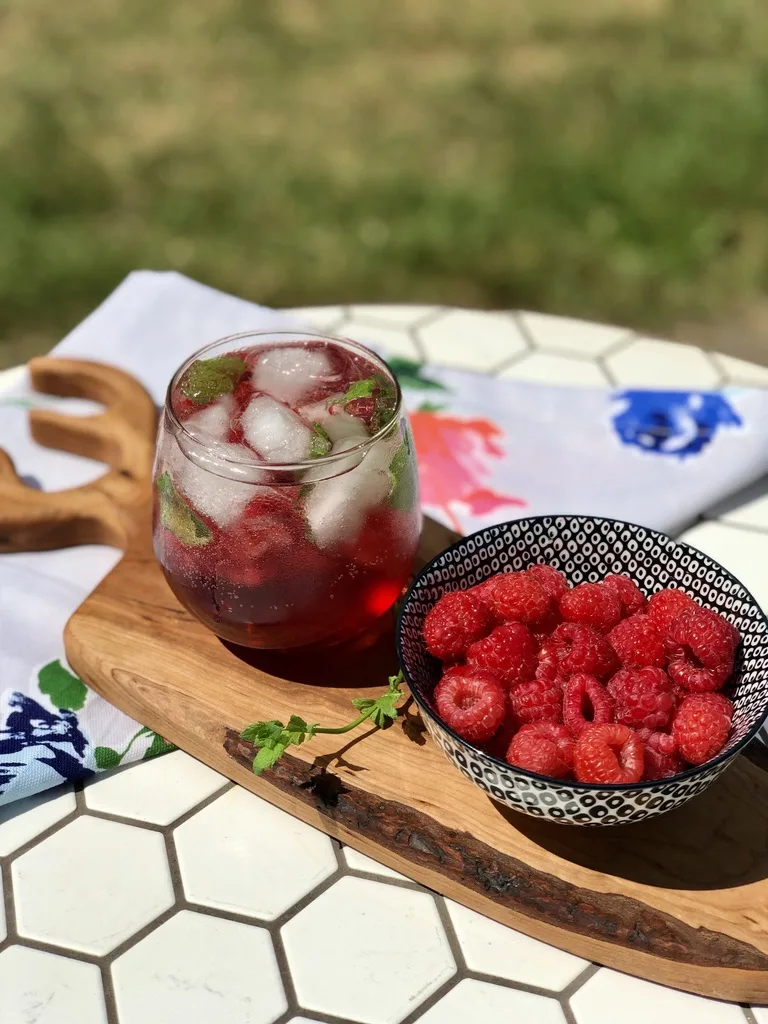 I know every freaking blogger says this, but this drink has literally been my summer go-to. My best friend brought his new partner over to introduce us, he mentioned she liked Gin so I knew we'd get along famously. The weekend before, my best friend had gotten me the CUTEST little sampler Gins from a Distillery in Duluth to try.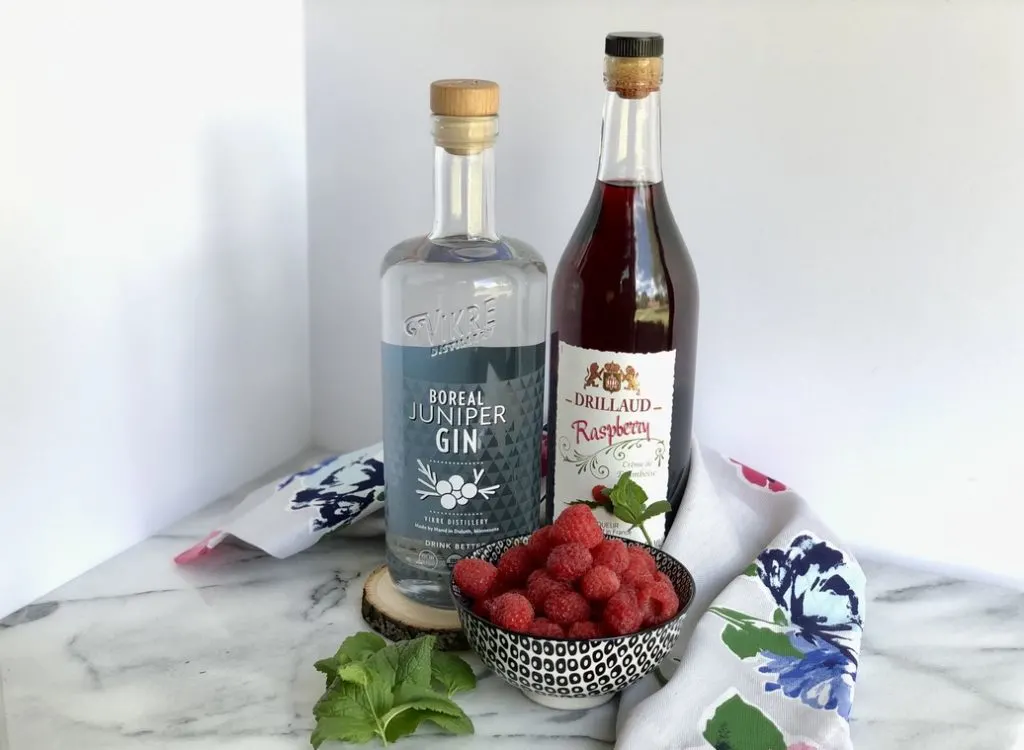 I had mint growing in my window sill, some berries in the fridge and ice in the freezer, this all seemed like the perfect partnership to try out the new Gin he brought.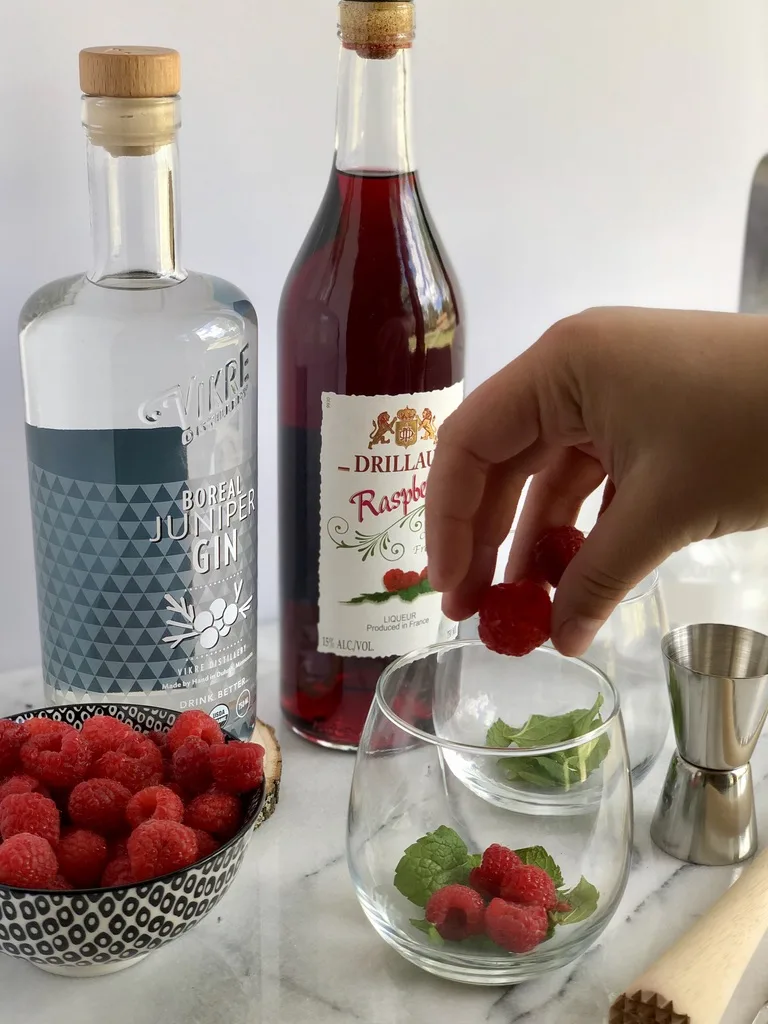 I first got an oversized wine glass to start building my drink in the glass. No need to use a shaker or anything fancy. First take your mint leaves, hold them in a stack in one hand and then slap them over the back of your other hand. This releases the oils, and makes you look very fancy to your friends.
If you want even more minty-goodness, you can lightly tear the mint in half. I then placed the amount of raspberries in the bottom of the glass and lightly muddled them – taking care not to beat up the mint leaves too much. No one wants bruised mint in their glass.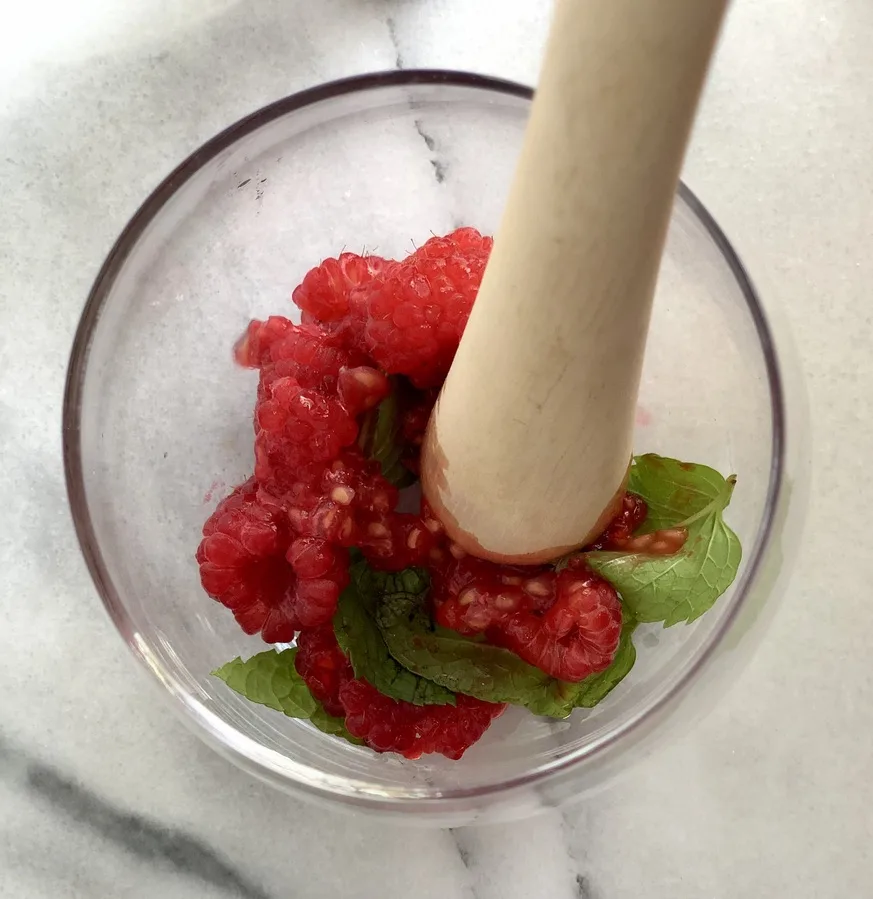 Also, pro-tip, don't skimp on the raspberries. The second best part of this drink is having the boozy berries at the bottom of the glass when the drink is complete. You're welcome.
Next up, add a good amount of ice, the Gin and raspberry liquor. Fill the rest of the glass with soda water – do a quick stir and enjoy!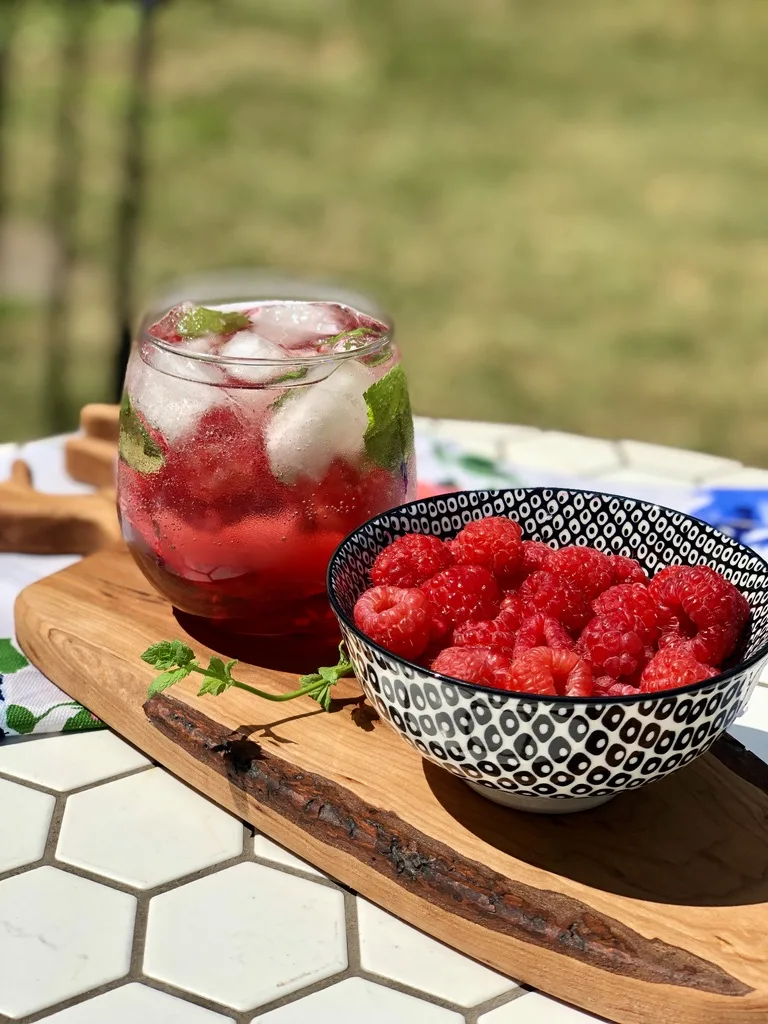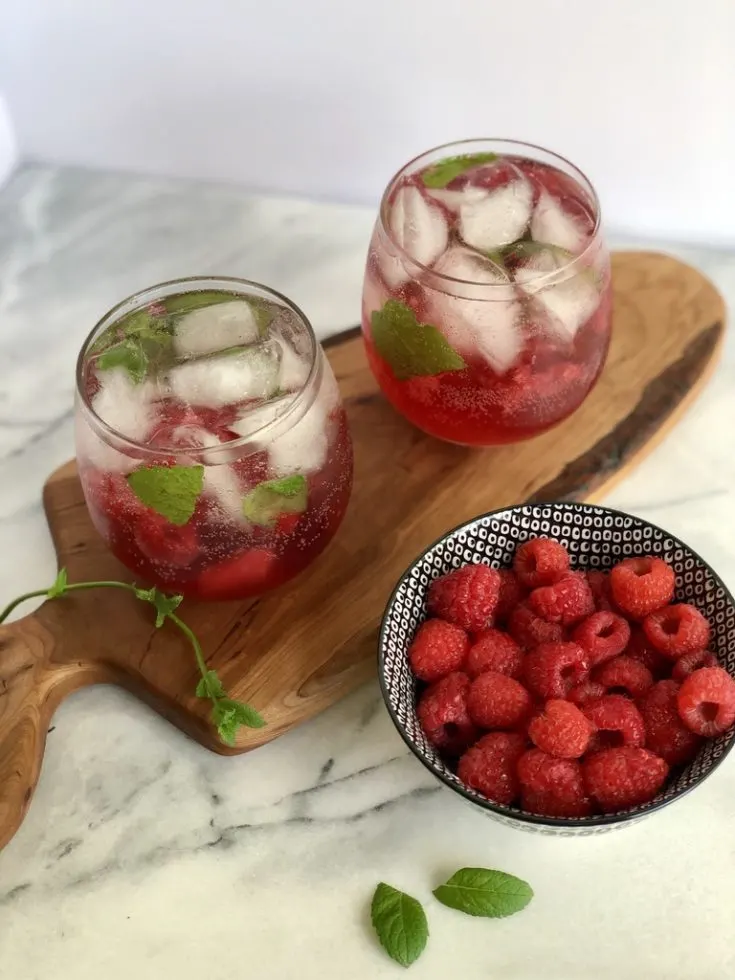 Yield:

2
Raspberry Mint Cooler
Cool down humid summer nights with this refreshing Raspberry Mint cooler. It's super light and refreshing!
Ingredients
4 oz Gin
2 oz Raspberry Liquor
6 mint leaves
Raspberries
Club Soda
Instructions
Fill two glasses with preferred amount of raspberries
Take mint leaves, slap on back of your hand to release the oils, distrubte leaves between classes
Lightly muddle raspberries and mint leaves together to gently break up the raspberries and mix the two in glass
Add ice
Pour in glasses raspberry liquor and Gin
Fill to the rim with Club Soda
Notes
If you don't want to break up the raspberries, omit muddling step. Enjoy the nice whole, boozy berries at the bottom of the glass when the drink is finished.