This is a perfect summer drink for a quiet night on the patio or it's super easy to make a batch for a party. I ventured into making a Gin based drink because past Gin cocktails left my mouth feeling like an air freshener. It deserved another chance in my life. With splashes of sweet and floral, this is my "training wheels" drink that started my love of Gin.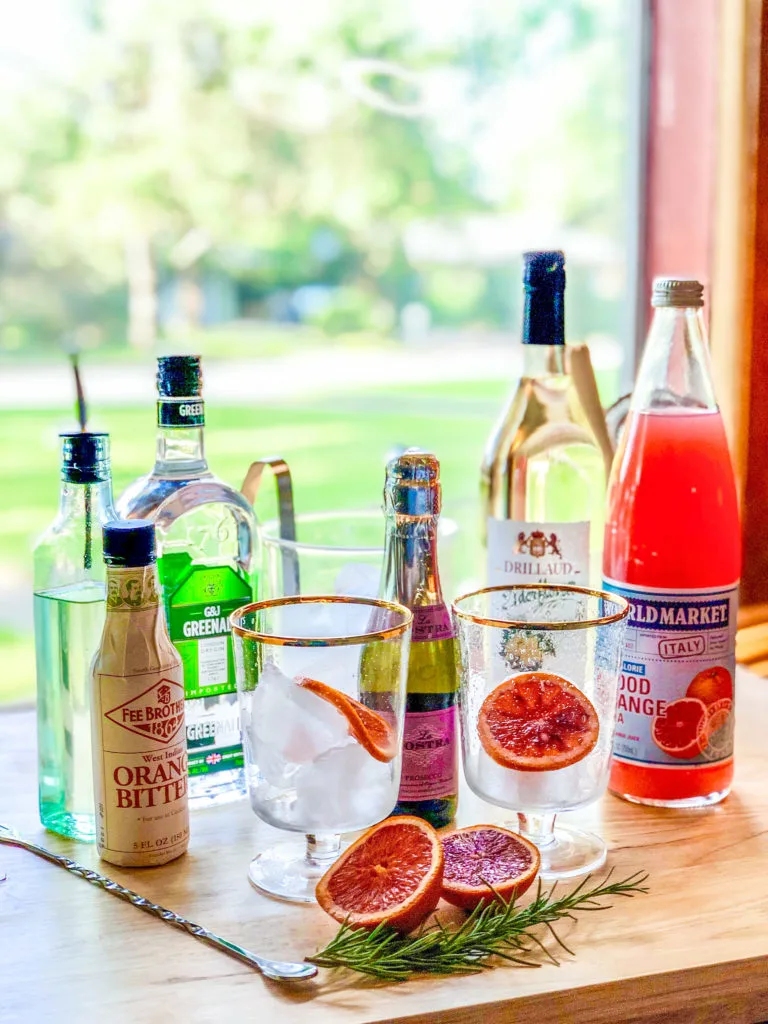 Is this drink my new fav? Yes. Did I think I liked Gin before? Heck no, I turned up my nose at all things Gin; except Sloe Gin because that's basically candy. This drink is a bit sweet, super refreshing and despite the alcohol content, not "boozy" at all.
So first, gather up the 87 things that I put in this. While making this, I was super lazy and didn't/couldn't find my cocktail shaker. I'm still Marie Kondo-ing my life, back off.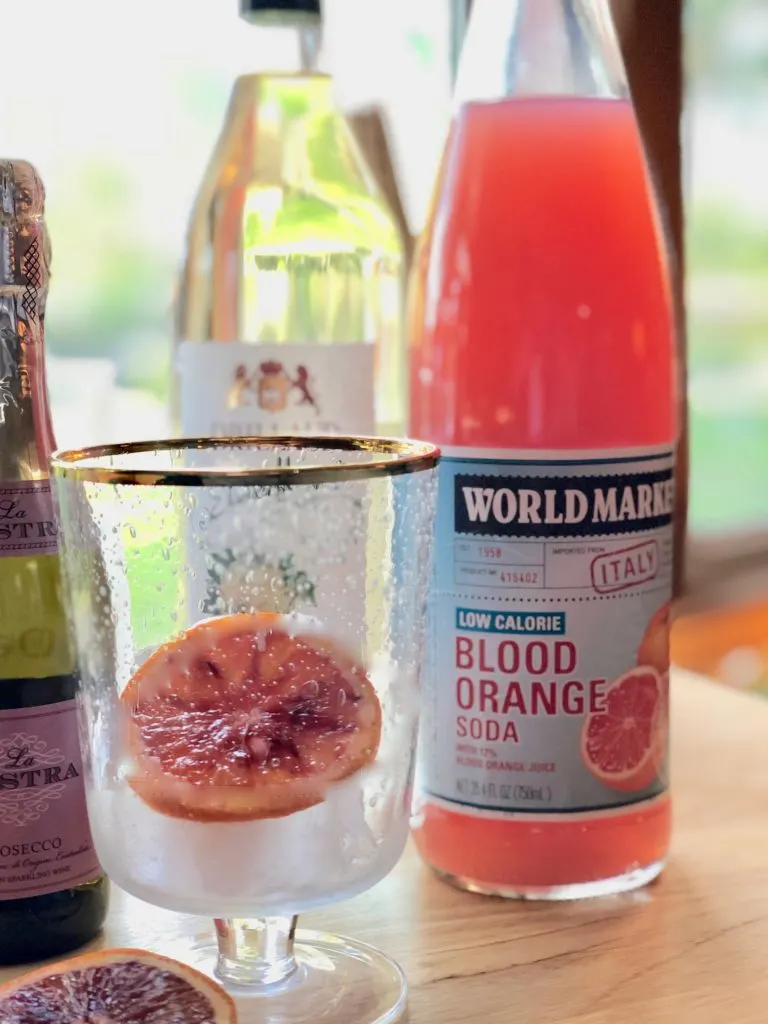 I measured out the Gin, Elderflower Liquor and Ginger Simple Syrup I made equally into two glasses with ice. I added a few dashes of orange bitters.
After that add equal parts of Prosecco and the Blood Orange Soda from World Market. (I got hooked on this stuff when I lived close to a World Market, it mixes well with literally anything – more to come on that soon!)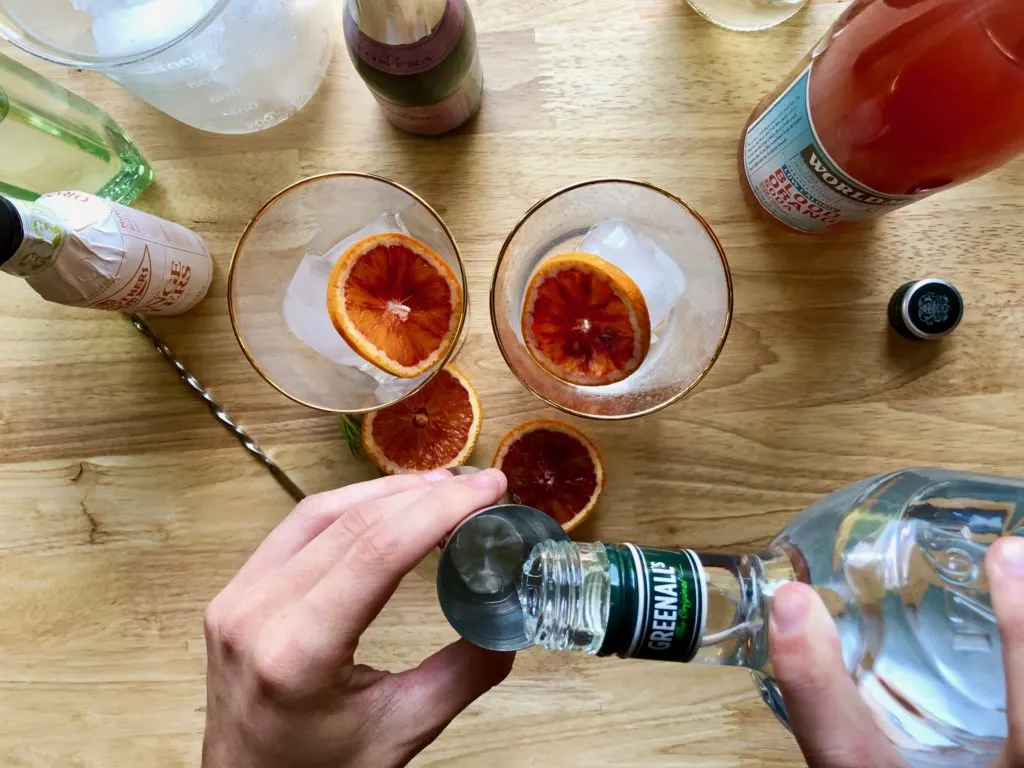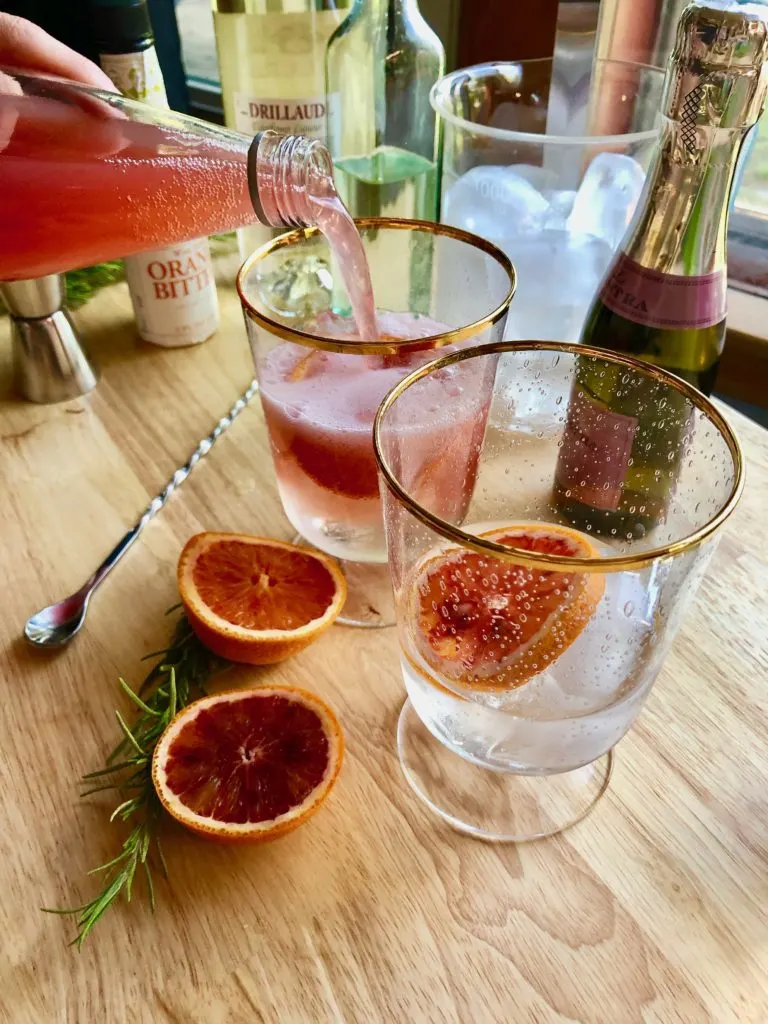 Add in some blood orange slices or Rosemary for garnish and do a little stir. You can also replace the Ginger Simple Syrup for Rosemary Simple Syrup if you like a bit more "woodiness" to your drink. Hell, put them both in.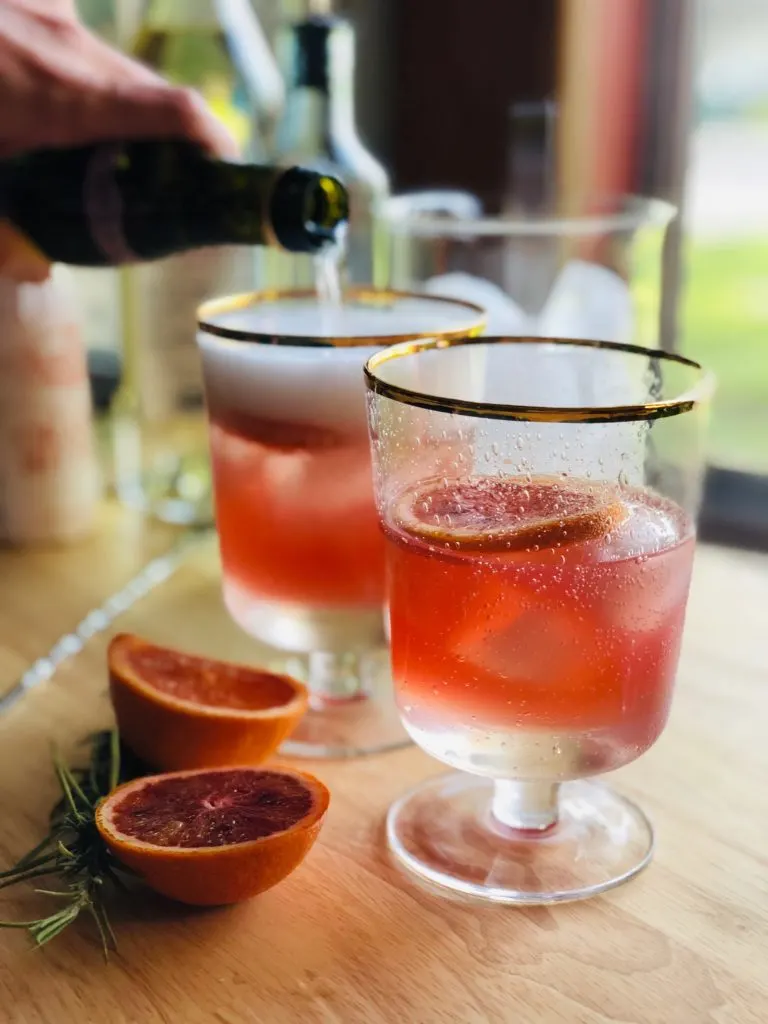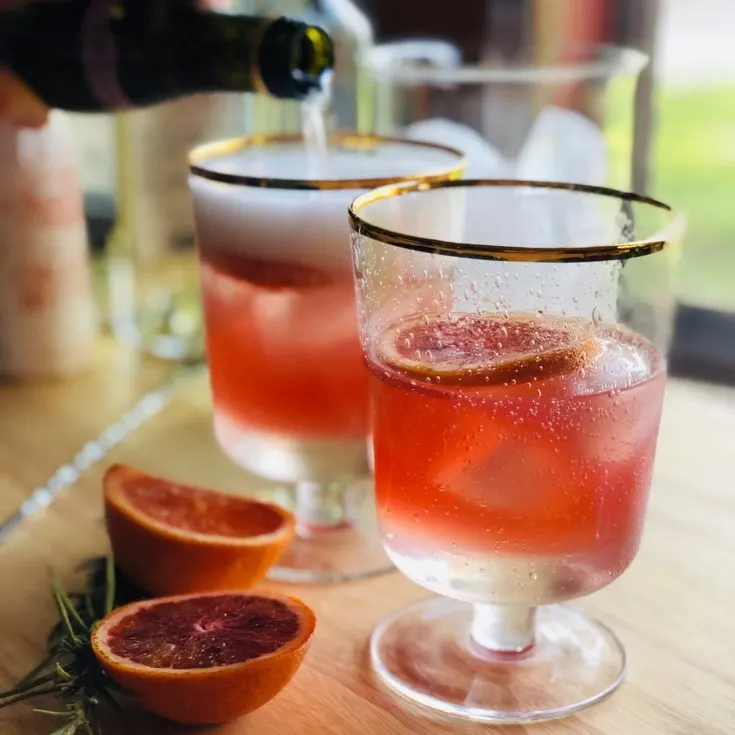 Yield:

2 servings
Blood Orange (Gin)ger Fizz
A light, floral, slightly sweet cocktail perfect for afternoons on the porch...or a hard day at work.
Ingredients
3-4 oz Gin
2 oz Elderflower Liquor
Dashes of Orange Bitters
2 oz Ginger Simple Syrup
Prosecco
Slices of blood orange for garnish and sprigs of rosemary
Instructions
Fill two glasses with ice cubes and a slice of blood orange.
Combine the Gin, Elderflower Liquor, Ginger simple syrup and dashes of bitters in a cocktail shaker. (If you're too lazy like i was to wash a cocktail shaker, split the amount of ingredients between two glasses.)
Pour out the contents of the cocktail shaker evenly between two glasses
Top the mixture with equal parts Prosecco and Blood Orange Soda
Give it a quick swirl with a spoon
Sip and enjoy
Notes
If you can't find the Blood Orange Soda, juice about 4 ounces of Blood Orange juice and add a bit more Prosecco. This is also amazing with Rosemary Simple Syrup.
Recommended Products
As an Amazon Associate and member of other affiliate programs, I earn from qualifying purchases.
I hope I've made a future Gin-lover out of you too! Cheers!