Ah, Summer. You are right around the corner…right? I call this the Basic Margarita because you can use this recipe as a base to expand on to different types of margs in the future. Some blood orange action is coming soon!
Basic isn't bad, basic is necessary and in this case, delicious. So, grab your shaker and whip up this easy to please drink.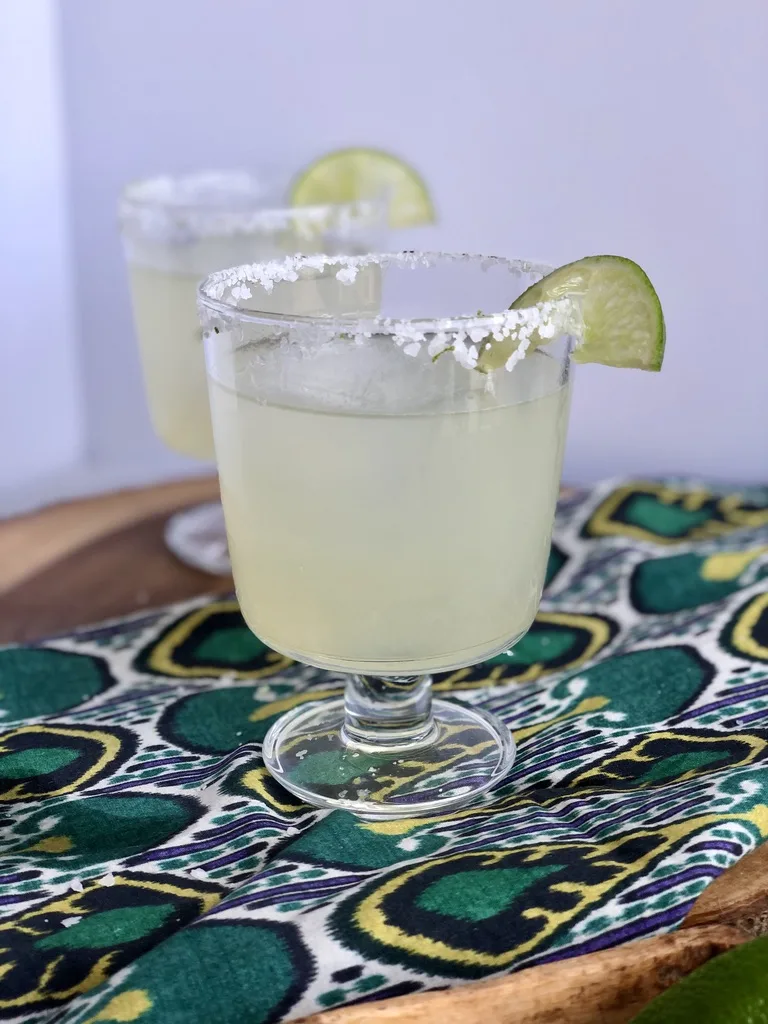 History of the Margarita
According to the Smithsonian, the Margarita was created by Carlos "Danny" Herrera in the late 1930's for an actress that was allergic to any kind of hard booze except Tequila. There's other rumors of a wealthy socialite claiming she invented it in the 1940's as the drink of choice for her friends visiting her Acapulco vacation home. Sounds nice and bougie.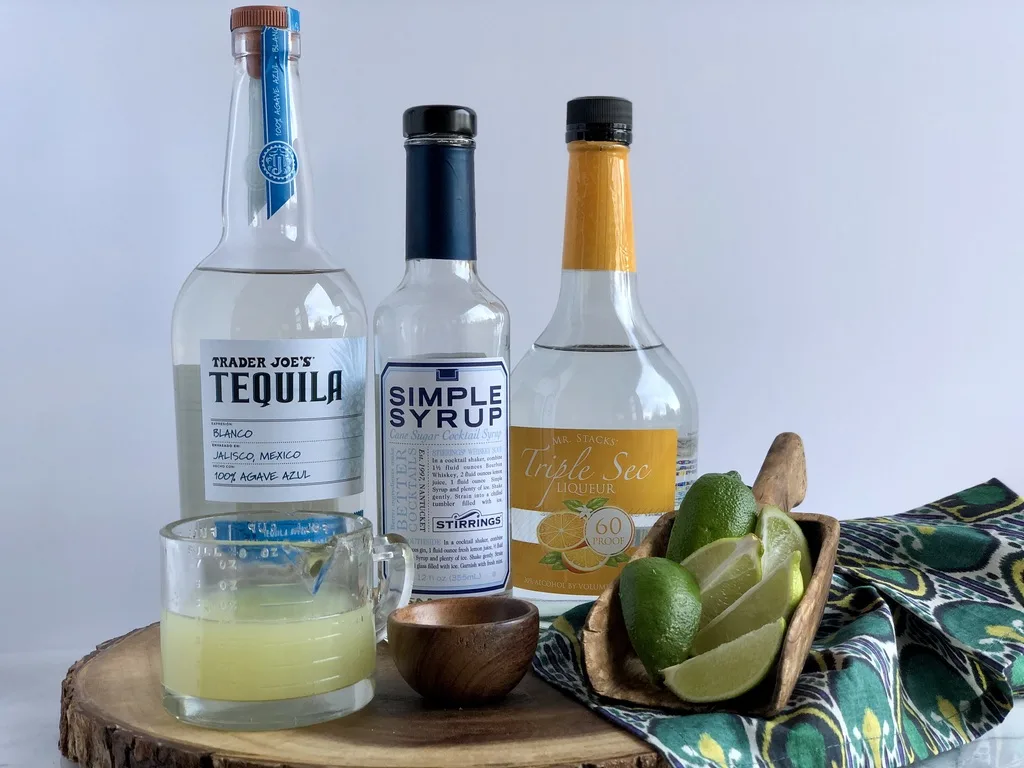 What kind of Tequila should I use?
Honestly, whatever you want. I prefer white/blanco. It tastes much smoother to me and not as dependent on price for smoothness like normal/amber tequila does. Go taste test!
We have a wine store in my area that does a ton of tastings for hard liquor, beer and wine. You can make an afternoon out of it and test out a bunch of things before investing in a bottle. I personally am a Trader Joe's fangirl, if you are not in love with anything (including alcohol) you purchase you can bring it back for a refund. Even a cracked open beer or bottle of vodka.
If you're having a party and making these for a bunch of people, I'd suggest Costco's giant bottle. We went through one for 6 people and I believe it was about $15 and smooth.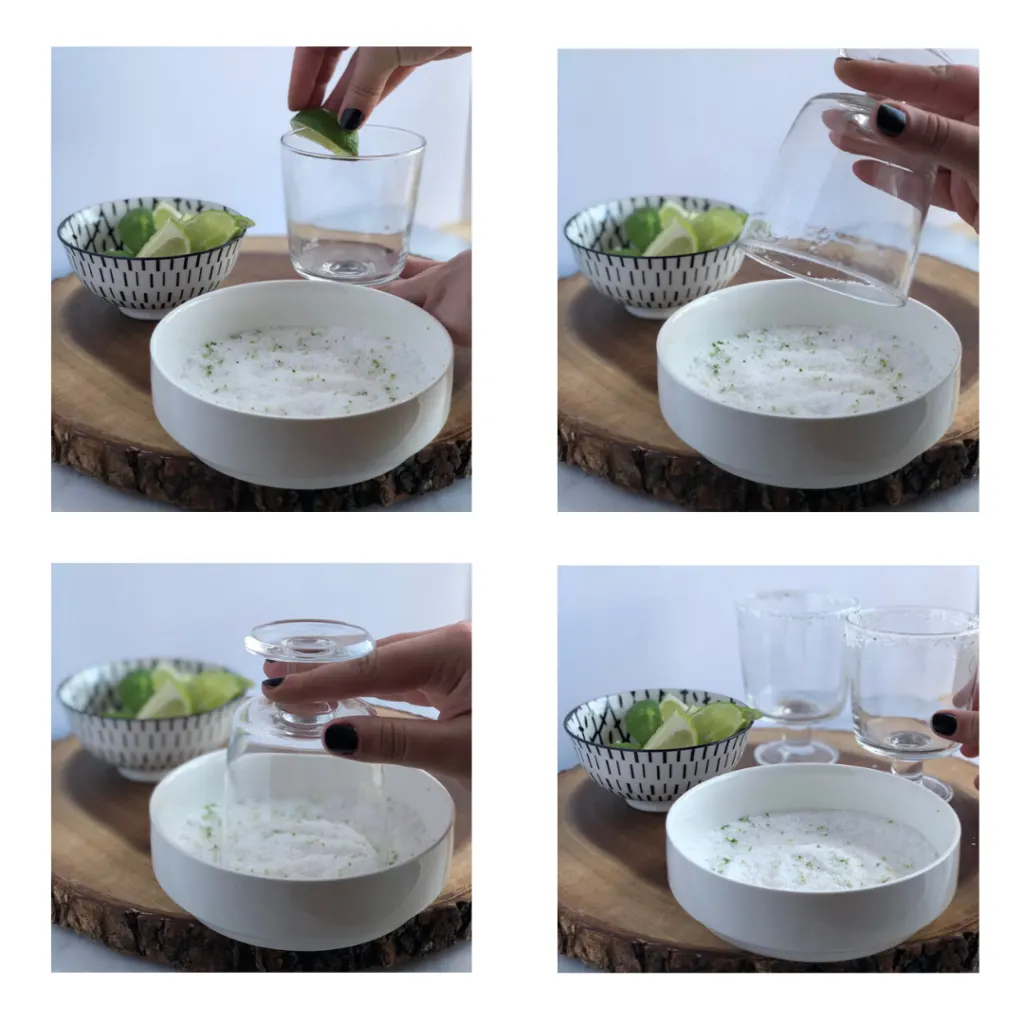 Does zest make a difference?
Yes. Why not give the rim a little bit more flair. You don't NEED it, but the aroma of zest is worth it to me.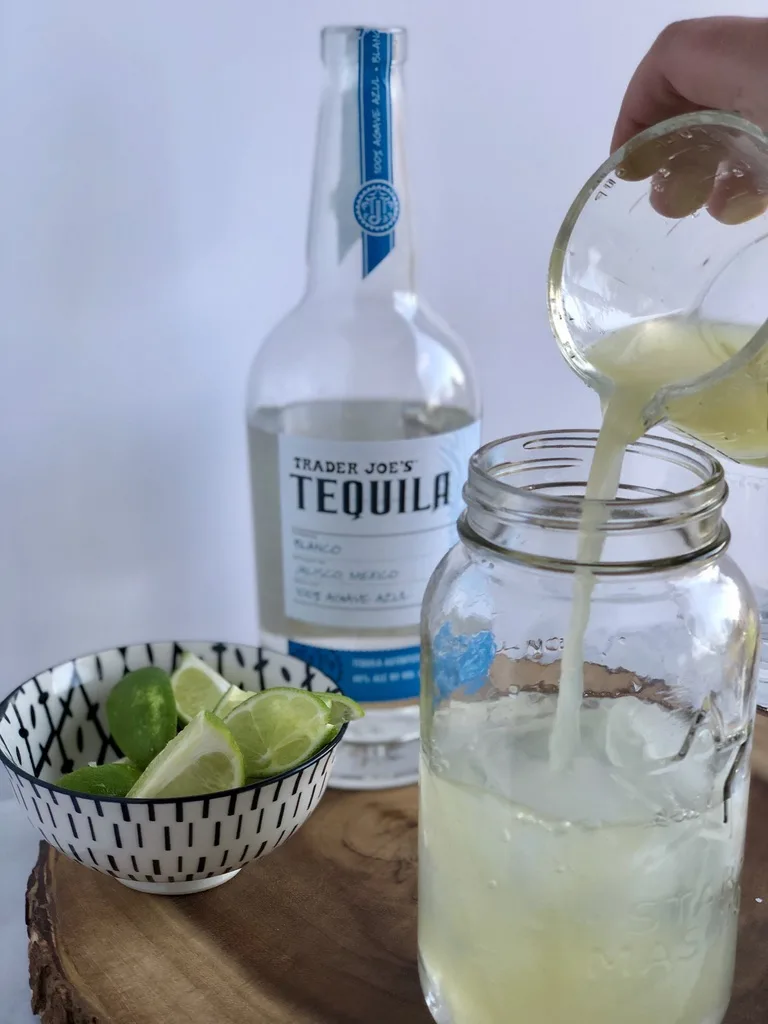 LET ME TELL YOU ABOUT THESE GLASSES.
They are my fav, you probably couldn't tell by the caps lock, but seriously. These little babies are from Ikea, they are like $2 each, durable without being chunky. They are dish-washable, thank dog.
ALSO, they stack. You know you're an adult when you geek out over nice looking glassware that stacks. It's like having a dress with pockets. I've used these as water glasses for parties, wine, margs, even fancy parfaits. Grab some.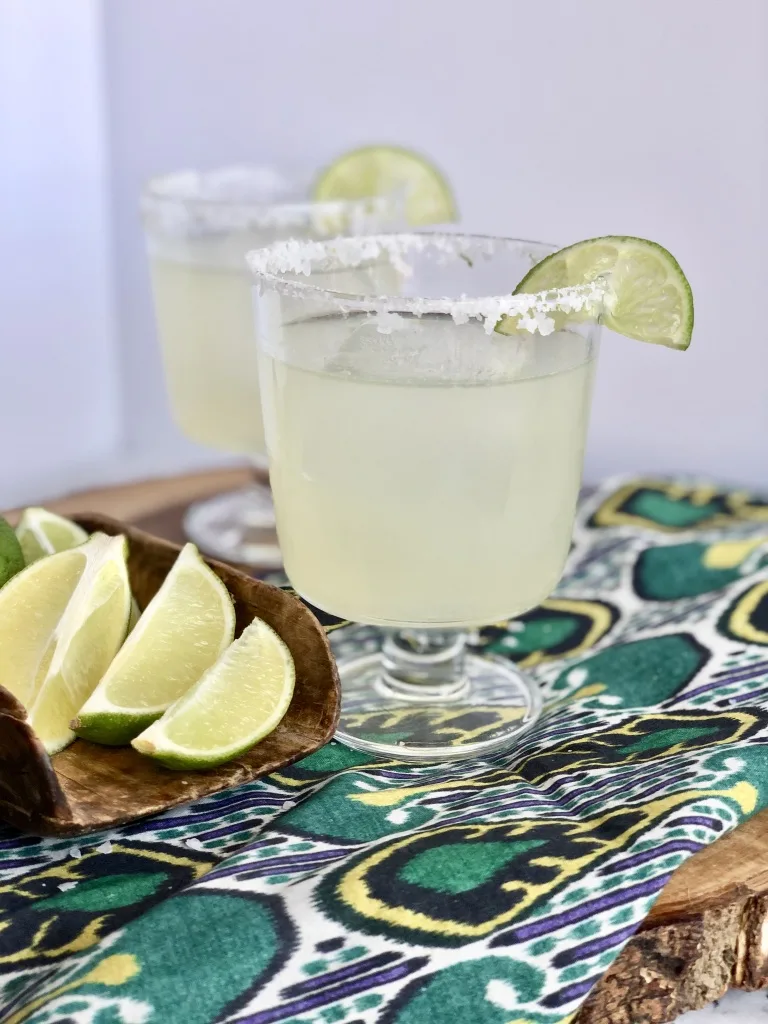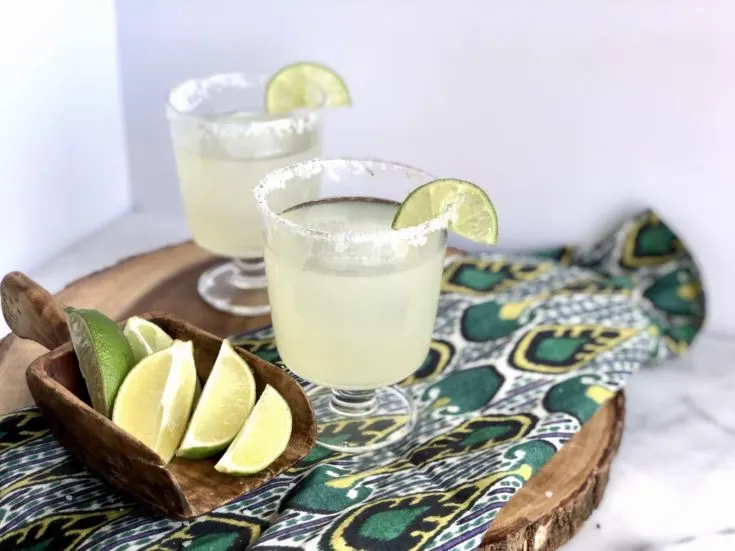 Yield:

2
The Basic Margarita
Deliciously sweet and tart, this Margarita is perfect for any day of the week or celebration. Make a batch or half the recipe for an easy solo drink.
Ingredients
2 oz Triple Sec Liqueur
2 oz Simple Syrup
5 oz Tequila of choice
4 oz Fresh Lime Juice
1 tsp Lime zest
Rim salt
Ice
Instructions
Grab some fresh limes and zest a tsp of lime zest onto a plate.
If you're feeling fresh and bougie, juice 3-4 limes (depending on size). I found the smaller limes are super tart right now and am opting for larger. If you're feeling lazy and home-bound, grab some lime juice from the fridge.
In a cocktail shaker, combine Triple Sec, Simple Syrup, Tequila and Lime Juice with ice. Shake, shake, shake.
Add salt to your plate with lime zest. Run a halved lime around 2 glasses then dip the glasses in the salt and zest mixture to rim.
Fill some snazzy glasses with your Margarita and enjoy. Garnish with lime wedges on glass and frozen limes in the glass to keep your drink cool for slow sipping.
Notes
There's some shame in using bottled lime juice. Not a ton, but some. Fresh is best if possible.
Recommended Products
As an Amazon Associate and member of other affiliate programs, I earn from qualifying purchases.
Nutrition Information:
Yield:
2
Serving Size:
1
Amount Per Serving:
Calories:

200
Total Fat:

0g
Saturated Fat:

0g
Trans Fat:

0g
Unsaturated Fat:

0g
Cholesterol:

0mg
Sodium:

293mg
Carbohydrates:

14g
Fiber:

0g
Sugar:

11g
Protein:

0g
I hope you enjoy them – cheers!