In the mood to feel a little Gatsby, minus the whole tragic narcissistic personality disorder part? The French Gimlet offers gin lovers that fine balance of lime and gin while introducing floral notes to compliment the zesty, botanical notes already going on in a traditional Gimlet.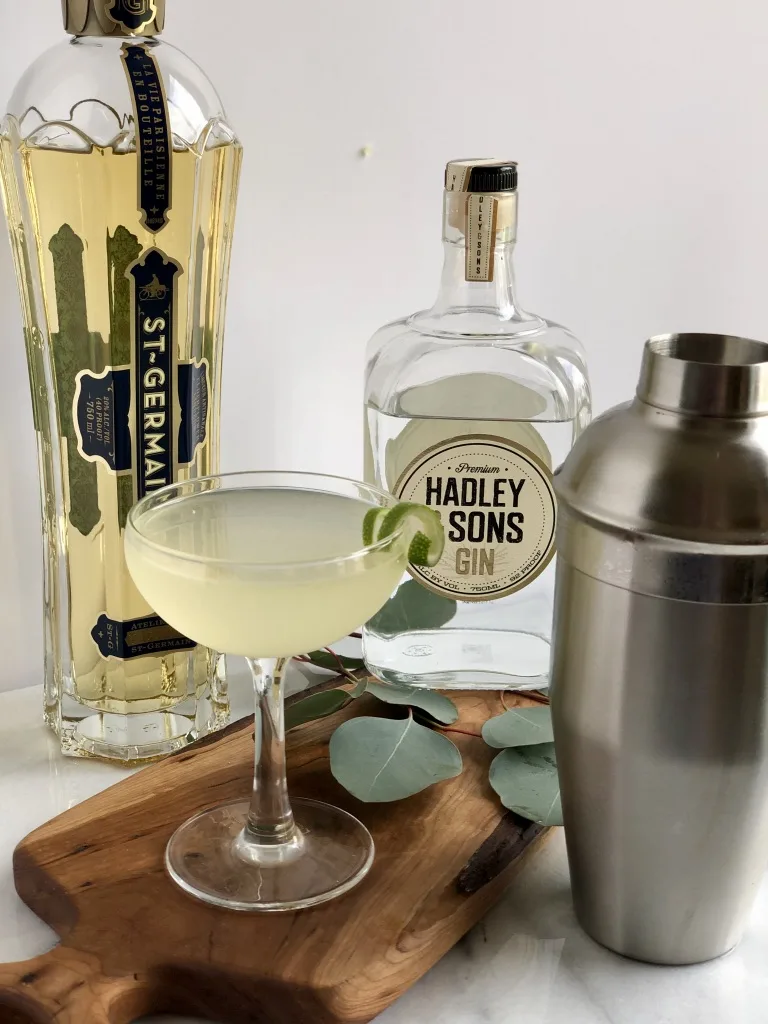 Got Scurvy?
You won't after making one of these! Scurvy was never in fashion, but it was said to be a factor in the Gimlet's popularity. It was originally downed by British officiers in the 19th century. This was looked at as legit medicine for scurvy.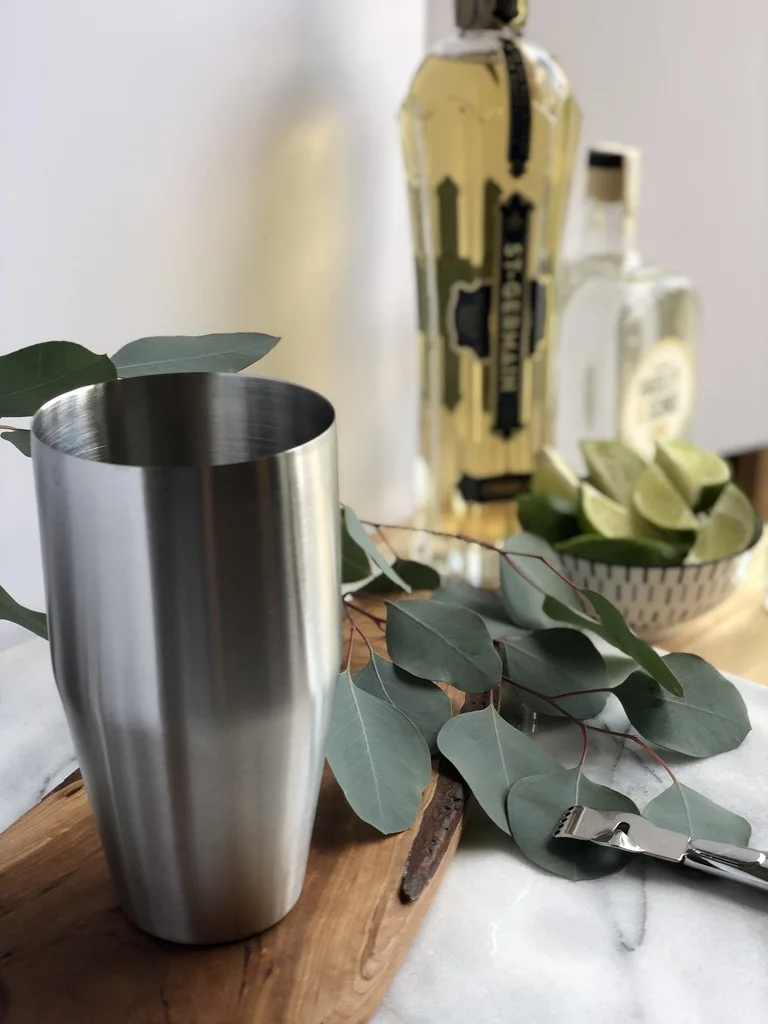 What's in a name…
A fun little tidbit is that the Gimlet got its name after the hand tool that was used to open spirits on Navy ships – a gimlet. Maybe someone opened a jug of vodka once with a screwdriver? People, man.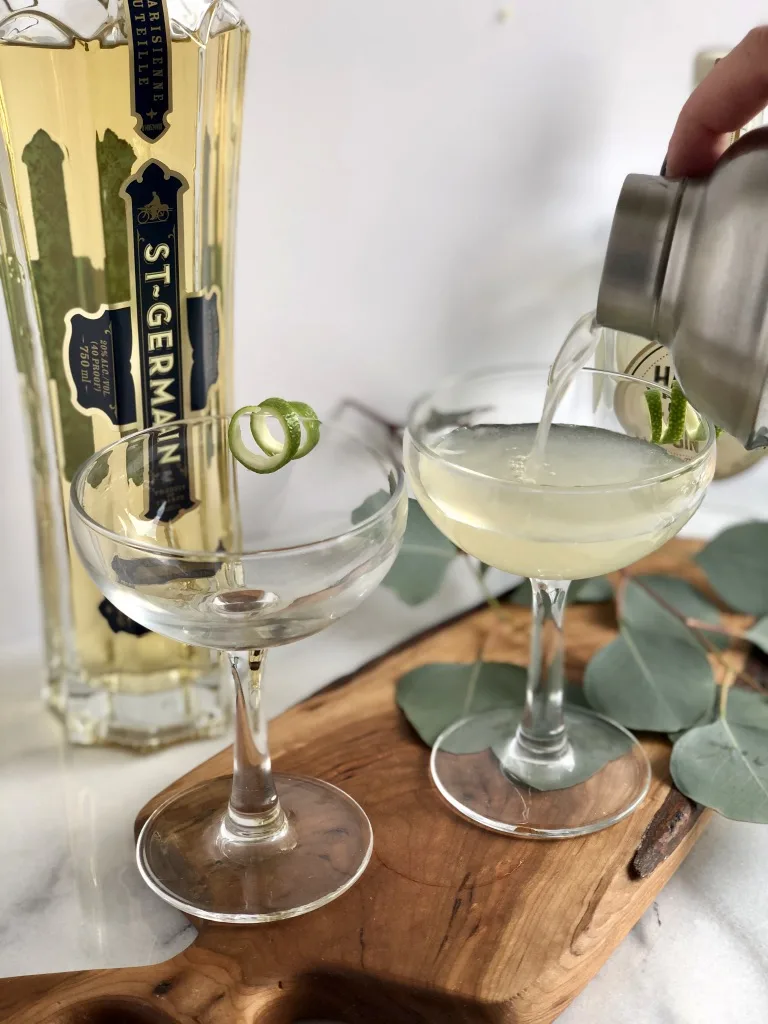 What's in it?
Gin, St. Germain and lime juice. I added a tiny bit of simple syrup because my limes were tart as all get out and I needed to take it down a notch. I could have added more Gin…but that seemed a little much.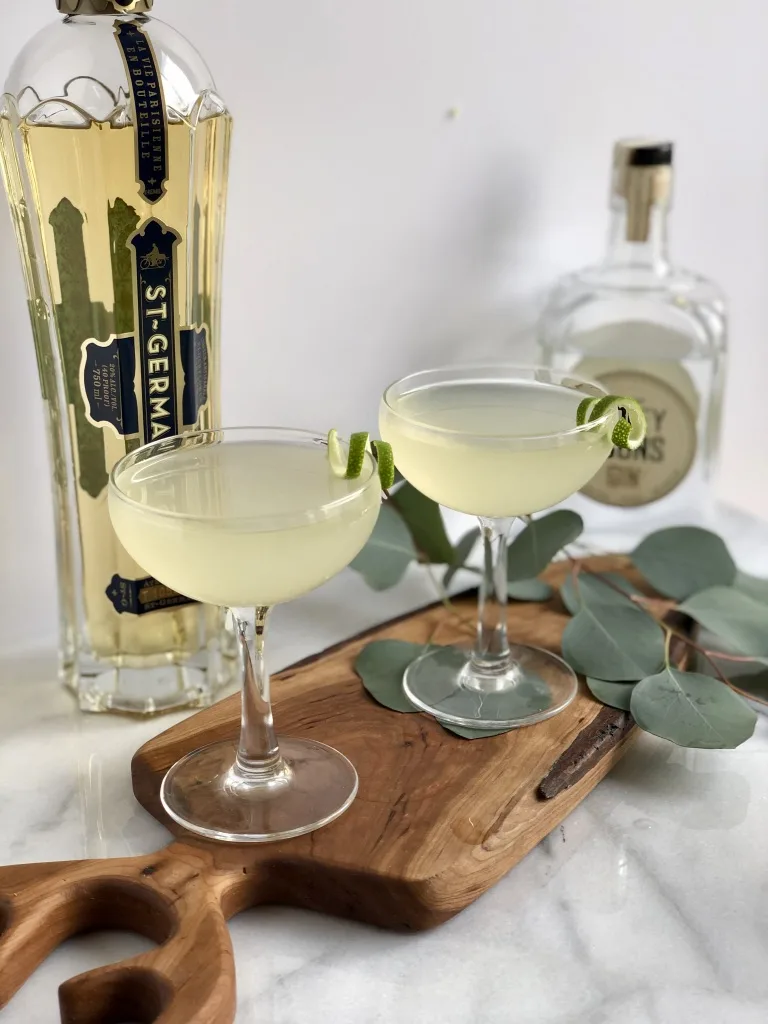 St. Germain has risen in popularity the past few years and has become a favorite of mine. The slightly sweet, floral taste pairs so well. I lived in England many moons ago for an internship. We lived in a kinda-renovated barn in the backyard of the people who ran the non-profit.
Anyways, their elderly widowed grandmother named Eirwen lived across from the barn in the cutest little cabin. My god, to me she was like a RBG English grandmother form. Firm, gentle, hilarious, so bloody smart and had books upon books stacked in that house. She wasn't a hoarder, when I went over to fix her computer, she knew where every little piece of paper or a specific book was. She also made an elderflower drink that we added to lemonade.
Not sure if it was alcoholic, I mean, I wouldn't put it past her, she was a feisty lady. It was so flowery and sweet and opened up my eyes since I hadn't been exposed to anything that tasted quite like that in the states.
Enjoy a twist on the classic Gin Gimlet by adding St. Germaine for some floral, sweet notes.
Ingredients
4 oz Gin, like good Gin
2 oz St. Germain
1 oz fresh lime juice
Optional: 1/2 tsp of simple syrup
Lime swirl to garnish
Instructions
Juice roughly one lime, strain any pulp
Add St. Germain, Gin, Lime juice and optional Simple Syrup in a shaker filled with ice.
Shake shake shake
Served in chilled glasses with lime swirl.
Notes
I added a tiny bit of Simple Syrup to this drink, my limes were smaller and super tart.
Recommended Products
As an Amazon Associate and member of other affiliate programs, I earn from qualifying purchases.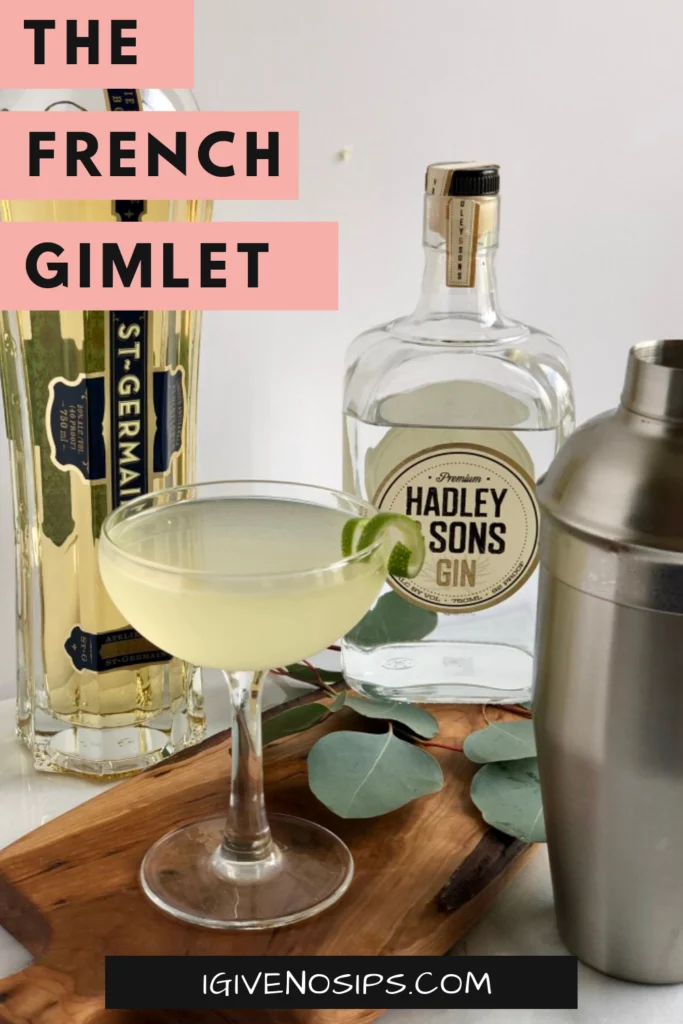 Here's to you, Eirwen, you are the prime example of giving no sips. Thanks for being the grandmother I needed while living in England.
Cheers!