Good day, fellow internet dwellers. Today I bring you a fresh, sweet, yet finishes a bit dry punch to sip on your patios. Pull up a glass and enjoy this Blood Orange Aperol Punch.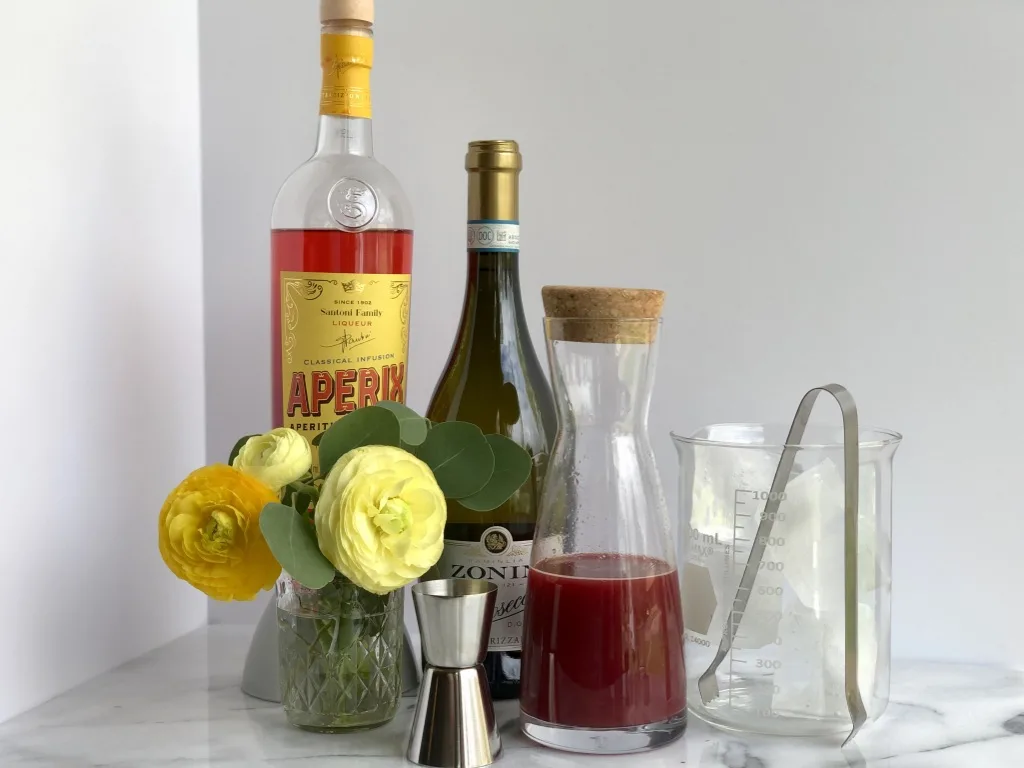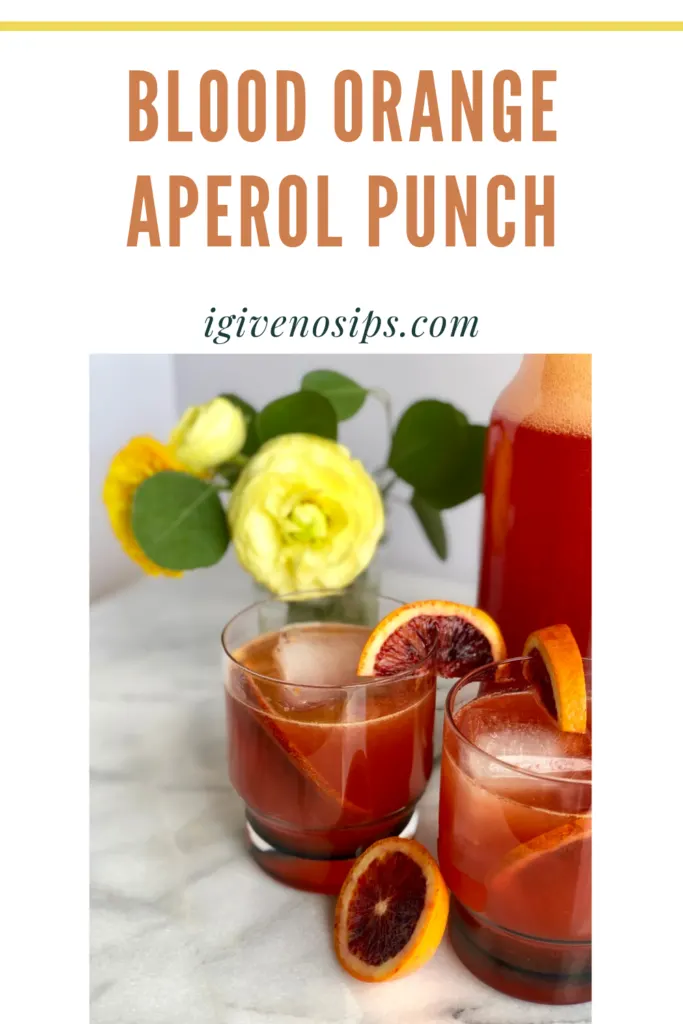 Mmmkay. Isn't this more of a spritz?
Yes, no. Could be. "Punches" are supposed to be 3 – 5 ingredients, with the star being a fruit juice – so I say we go with it. We have 3 ingredients with a possible 4th, and this would look fab in one of those crystal bowls with orange slice ice molds.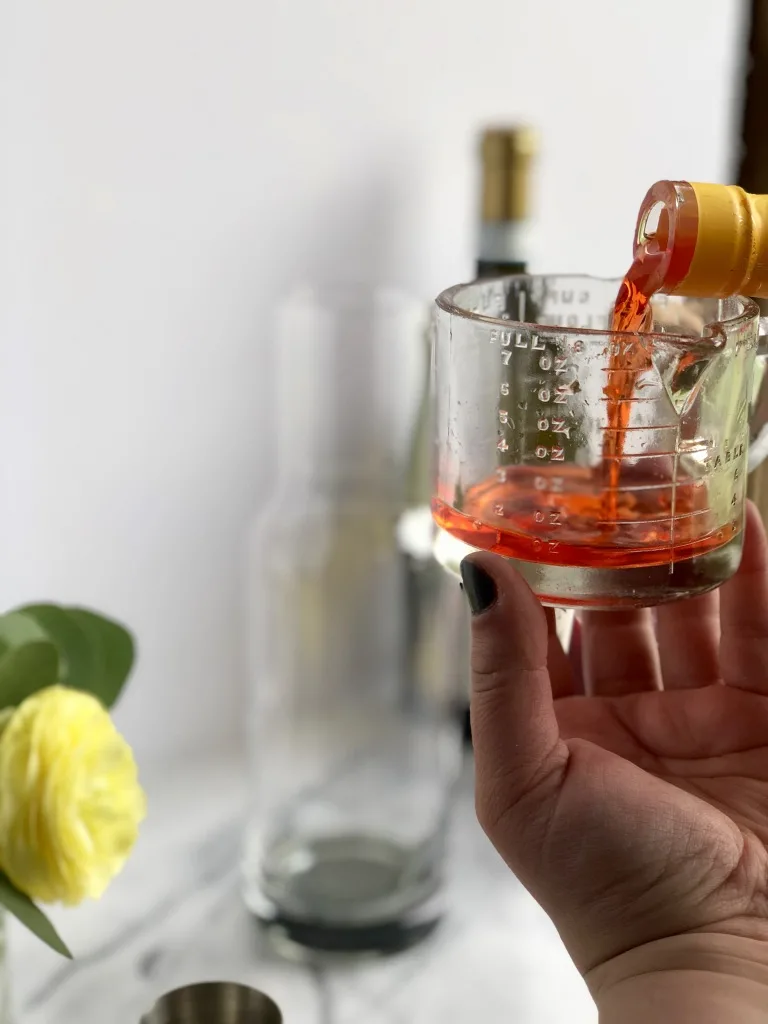 What's in it?
Aperol, fresh Blood Orange Juice (you could substitute for Blood Orange soda – BUY THIS ONE) and a Prosecco of choice. If your Blood Oranges are more on the tart side, I recommend adding a bit of simple syrup. All of this together will give you that bubbly tangy sweetness of the Blood Oranges, but the dry finish of Aperol.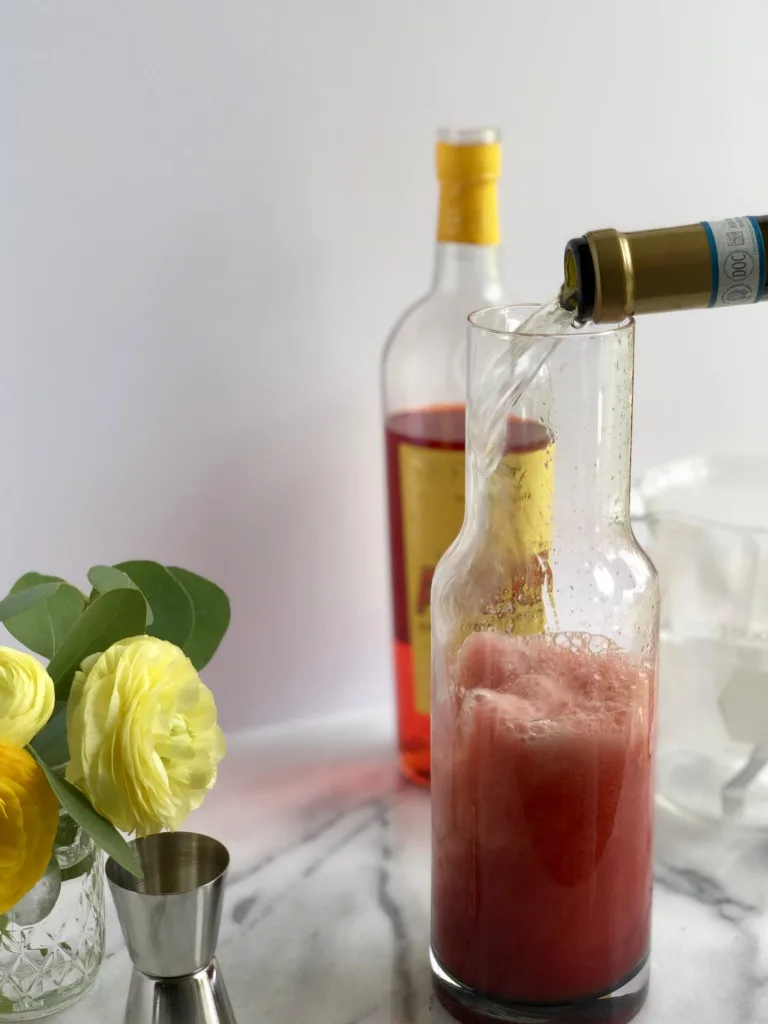 What's Aperol?
Aperol is an Italian "bitter apéritif " (thanks Wikipedia) liquor made of the plants and flowers of gentian, rhubarb, and cinchona. It's intended to be a before meal drink. Personally, I think rhubarb has a special place in hellz after a 24 hour stomach flu from a pie my grammie made, so I'm surprised I enjoy it this much.
Aperol kind of has a special place with this blog. It was in a hotel restaurant in DC, drinking Aperol Spritz's that I was motivated and encouraged to start down the blogging road. I'm enjoying it, so the Aperol didn't do me wrong.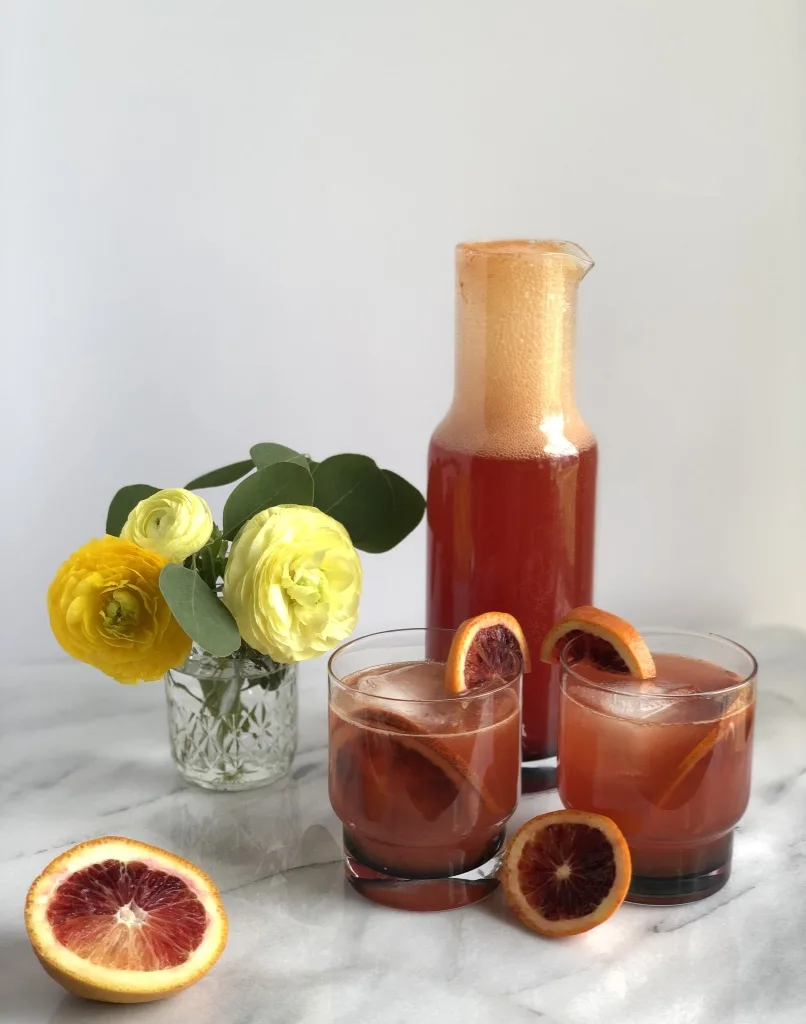 What kind of Prosecco should I use?
Whatever kind you and your budget want to use. You can also control or add even more dryness by your Prosecco choice.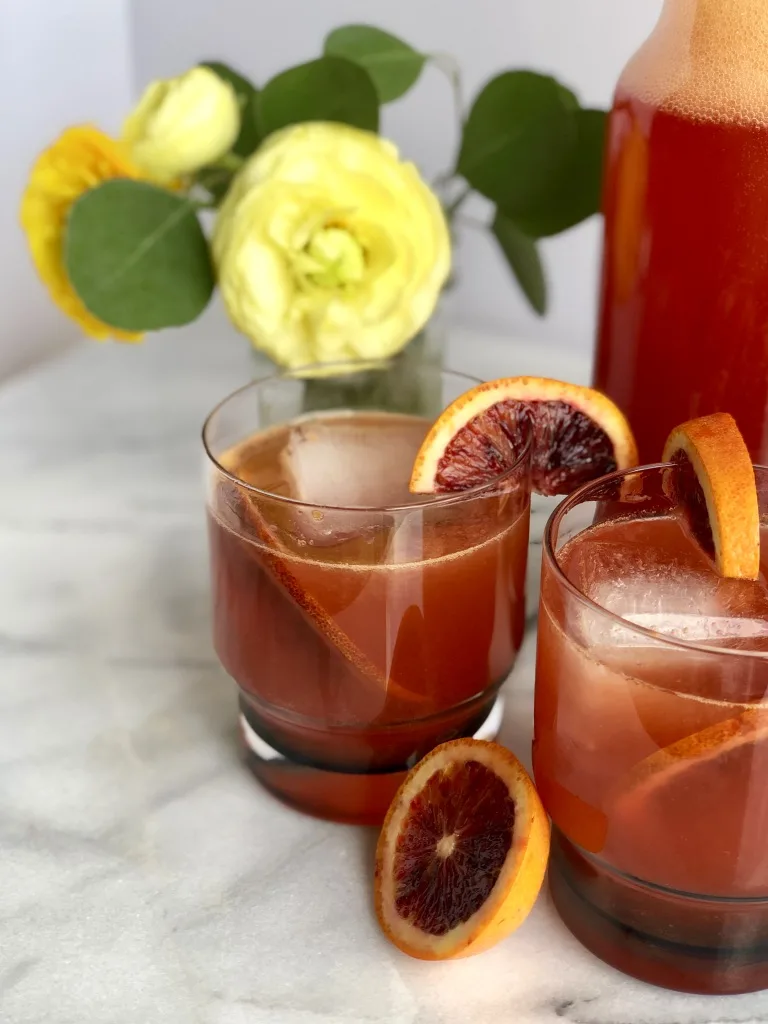 Where do you find Blood Oranges?
They are a bit more rare in Minnesota. I find mine at an upscale grocer. Depending on where you live, I'm sure Farmer's Markets or even regular grocers could stock them as well. If they are no where to be found, sub in some of the Blood Orange soda from World Market,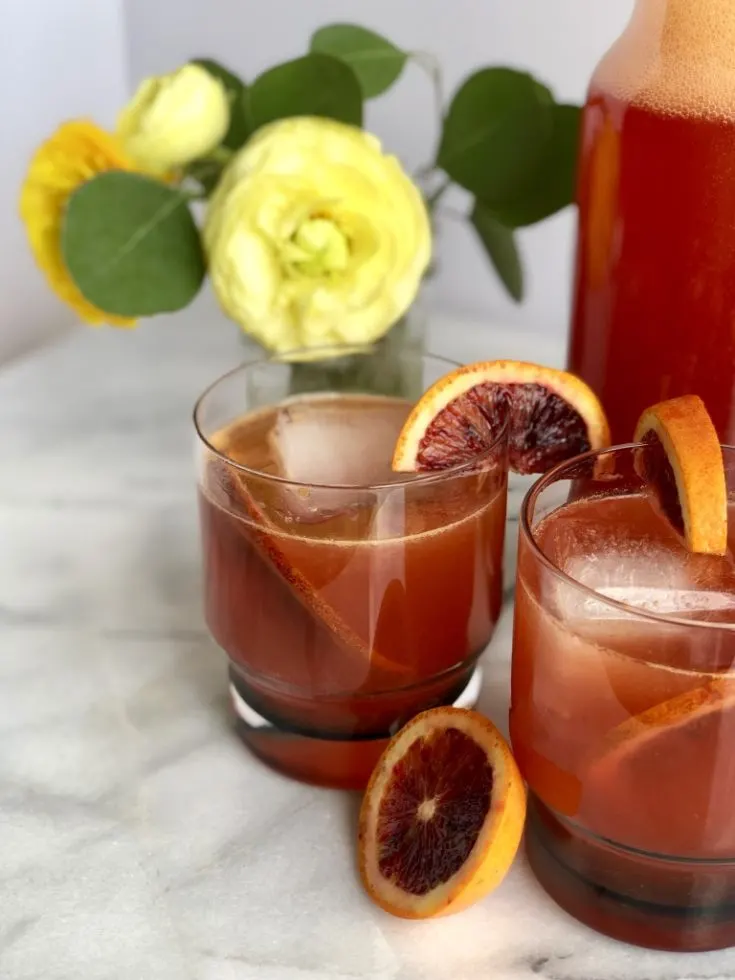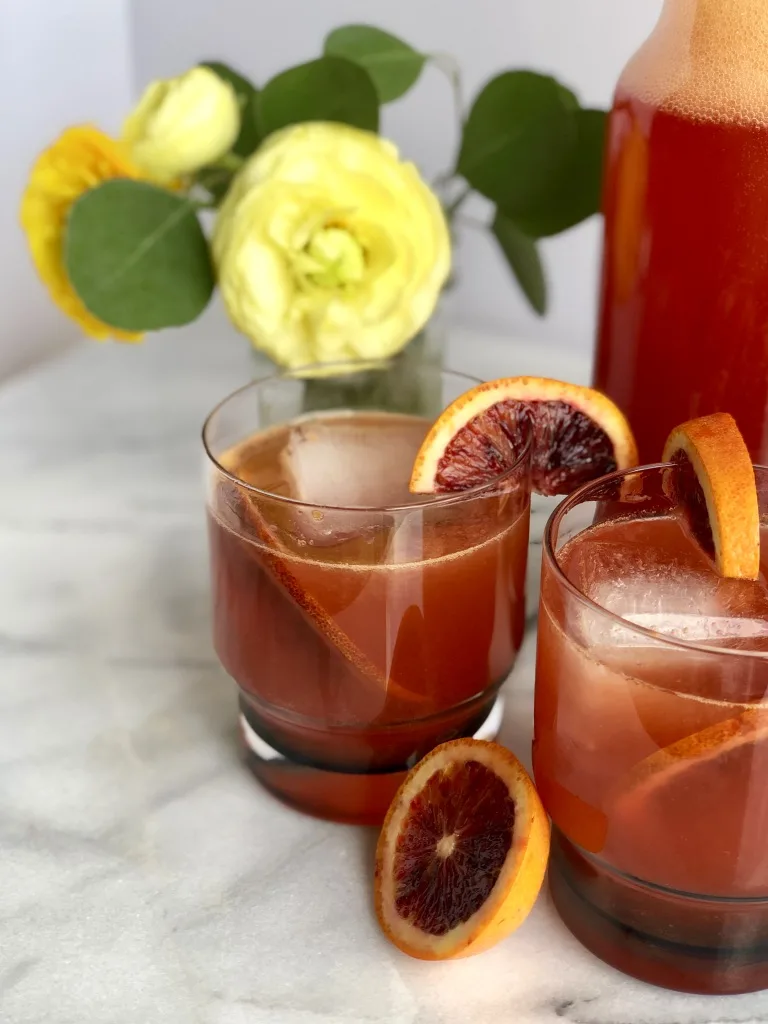 Yield:

4
Blood Orange Aperol Punch
I bring you a fresh, sweet yet finishes dry little punch to sip on your patios. Pull up a glass and enjoy this Blood Orange Aperol Punch.
Ingredients
1 bottle of Prosecco
4 oz Aperol
8 oz Blood Orange
Garnish with blood oranges, oranges/lemons or limes
Optional: 1 oz Simple Syrup if Blood Oranges are too tart
Instructions
Juice 8oz of Blood Orange juice and strain to get pulp and bits out
Mix Juice, Aperol and Prosecco together in a large pitcher.
Serve over ice and garnish with Blood Orange slices in stemless wine glasses
Notes
If your Blood Oranges are on the tart side, add in some simple syrup.
Recommended Products
As an Amazon Associate and member of other affiliate programs, I earn from qualifying purchases.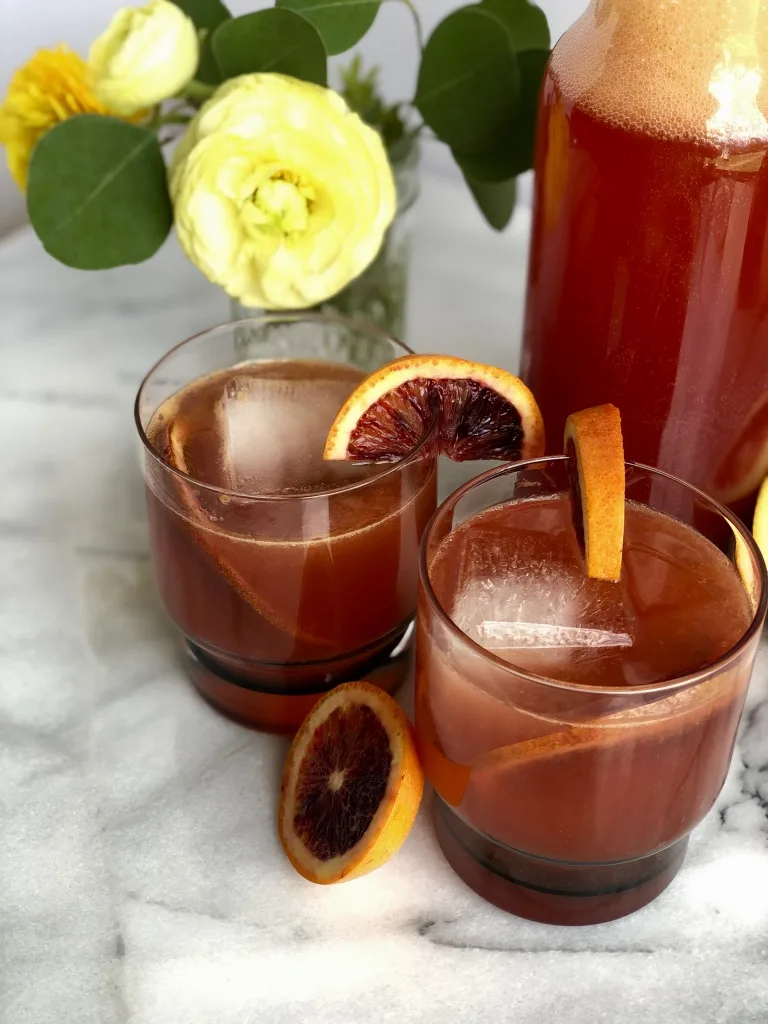 I hope you enjoy!