Did you think Meyer Lemons were just good for bars and curd? This Meyer Lemon Drop has all the tang of a classic Lemon Drop with some hints of orange. Bring a batch along for a fun picnic!
I have to admit, memories associated with one night of Lemon Drops are still a bit….hazy. It was an enjoyable night, but, whew these can pack a punch. (Always drink responsibly and have your sober friends around if you plan on going overboard).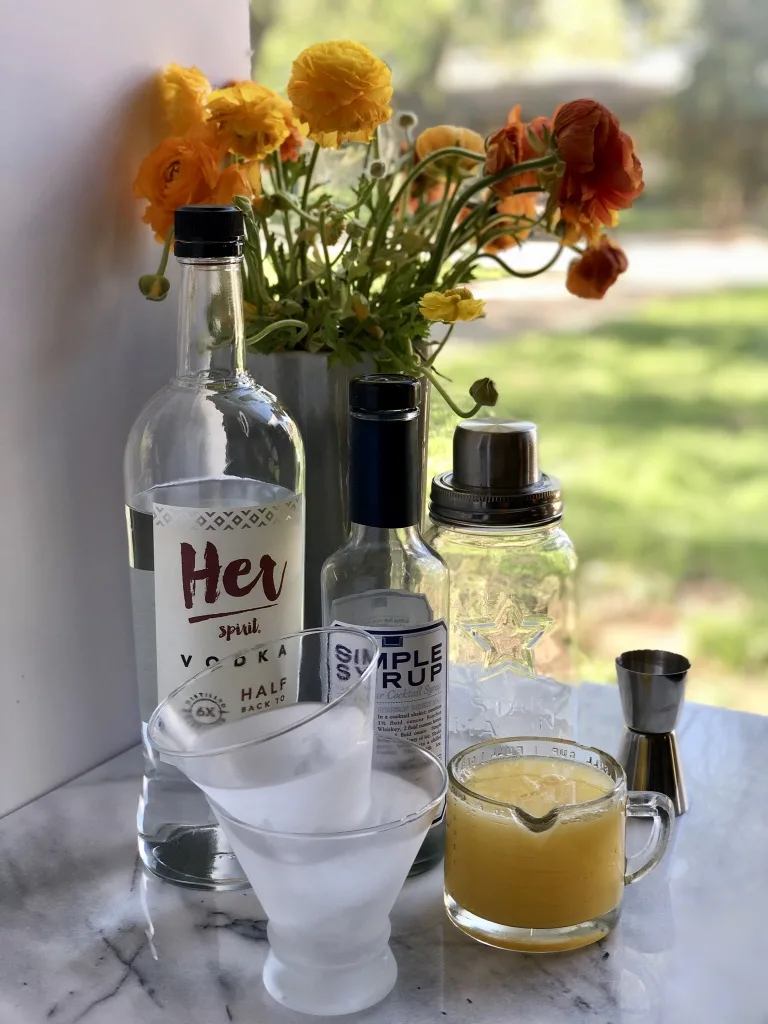 What's a Meyer Lemon?
Meyer Lemons, if you haven't heard of them are basically the love child of Citron fruit and the Mandarin orange. It definitely retains the tart flavor with a hint of orange in the background.
You see Meyer Lemons most commonly used to make lemon curd or yummy lemon bars. Well today, we're adding vodka – because, vodka.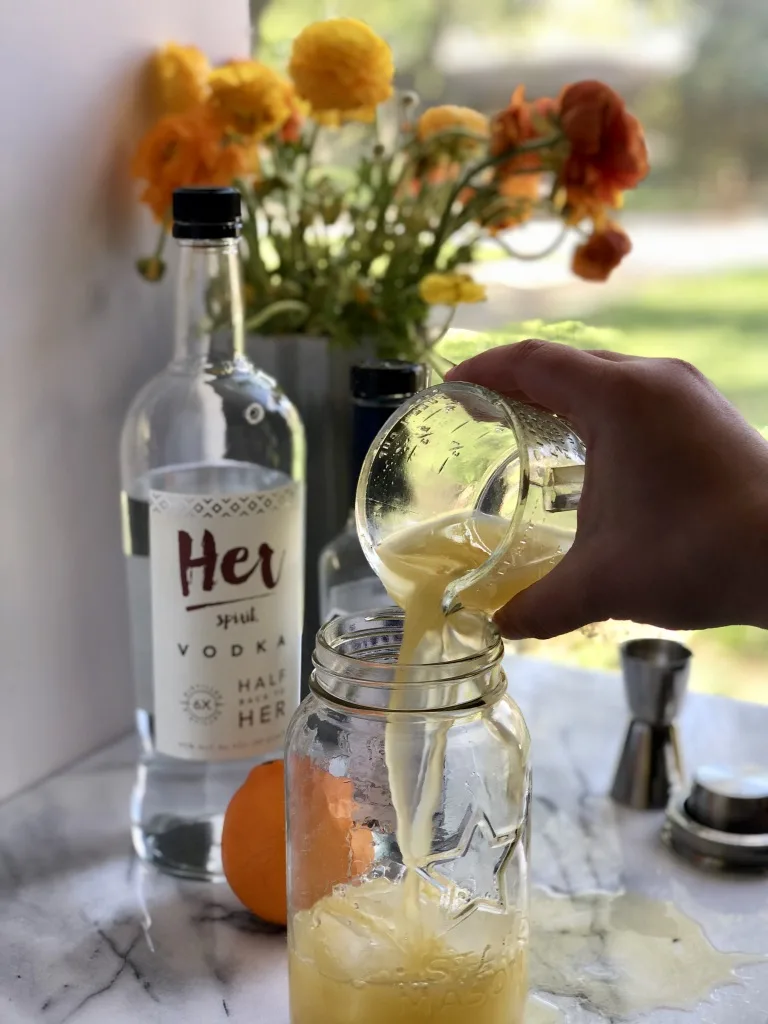 HER SPIRIT Vodka
I was perusing the aisles of my beloved bottle store when I came across Her Spirit Vodka. What really struck me is that
It's a woman-owned business
It's local! Currently sold and served in MN and ND.
Their mission is to give back 50% of profits to a different women-owned business each year.
After I got home to try it, I found it's very smooth.
Please check out this amazing Vodka with an even more amazing mission.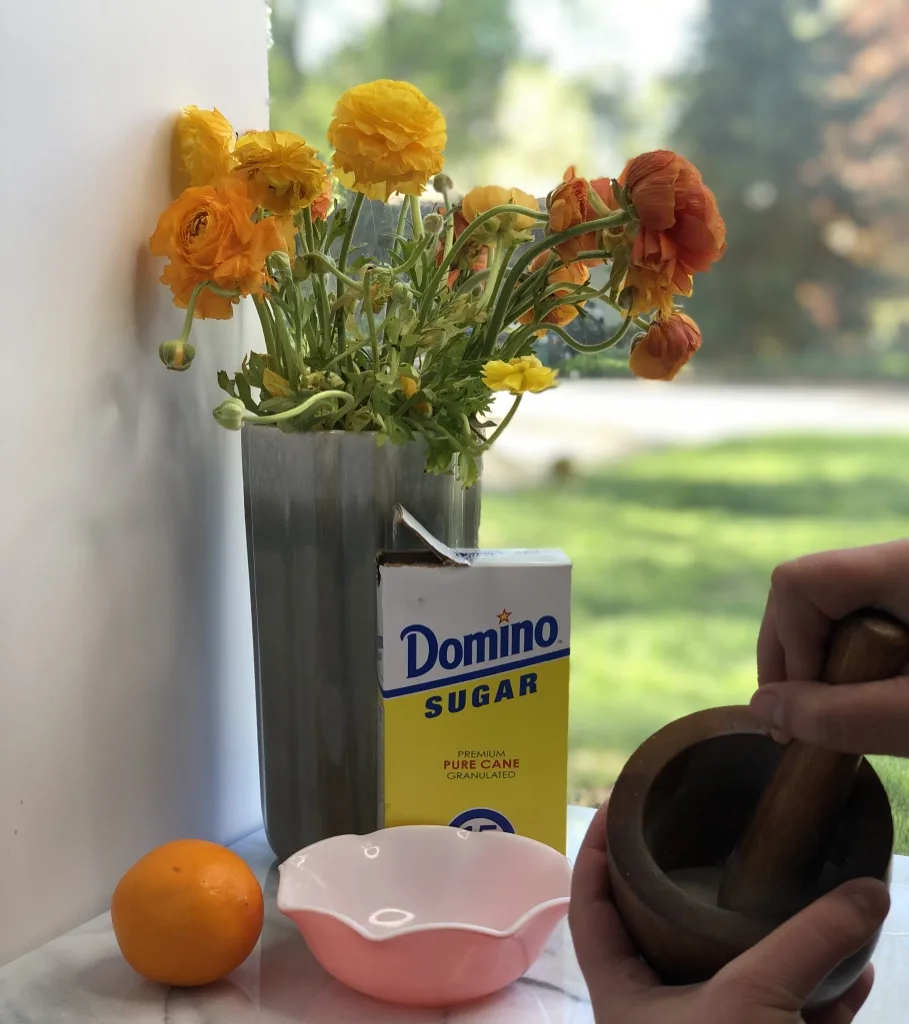 Can I use regular sugar for the rim?
Sure, but it might "feel" weird to the mouth compared to a drink you've gotten at a bar with a sugar rim. Caster, Castor, or Superfine sugar looks and feels a bit less chunky on the rim. In the US, it's not as easily found unless you go to a high-end food store or order it online.
You can alternatively "make" your own by using a mortar and pestle. If you need a bunch, use a food processor.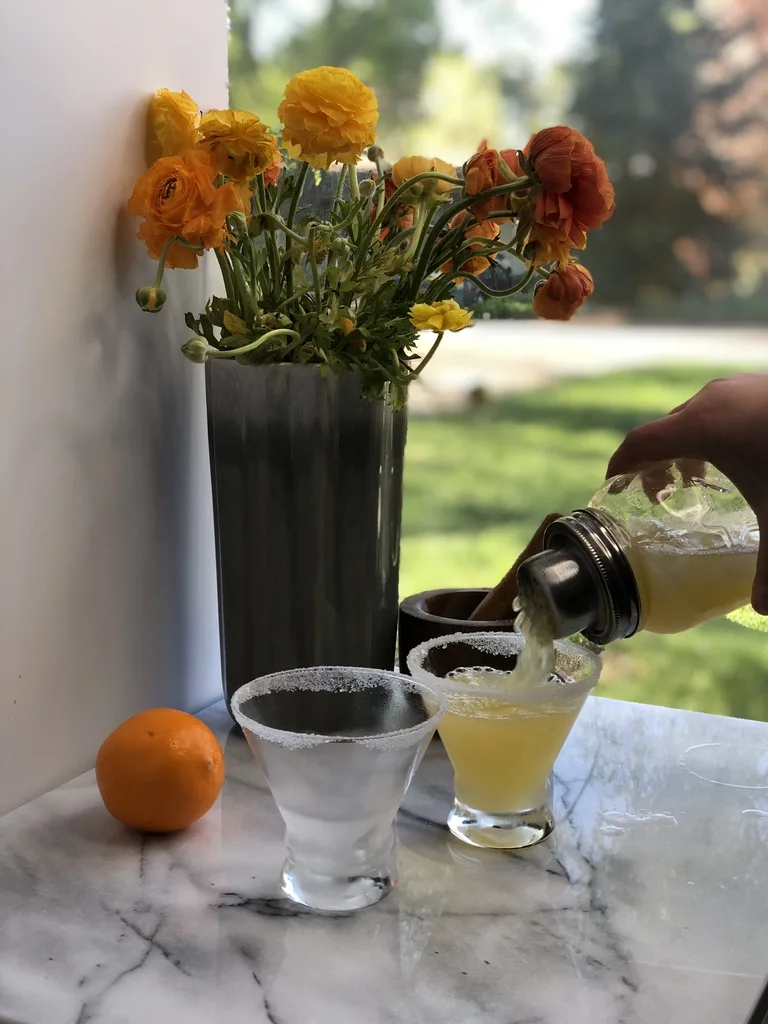 Get you Meyer Lemon Drop chilly.
Pop your glasses in the freezer to help make your drink icy cold. A warm Lemon Drop is not a good Lemon Drop. Freezing your glassware 20+ minutes before serving will help your drink stay chilly.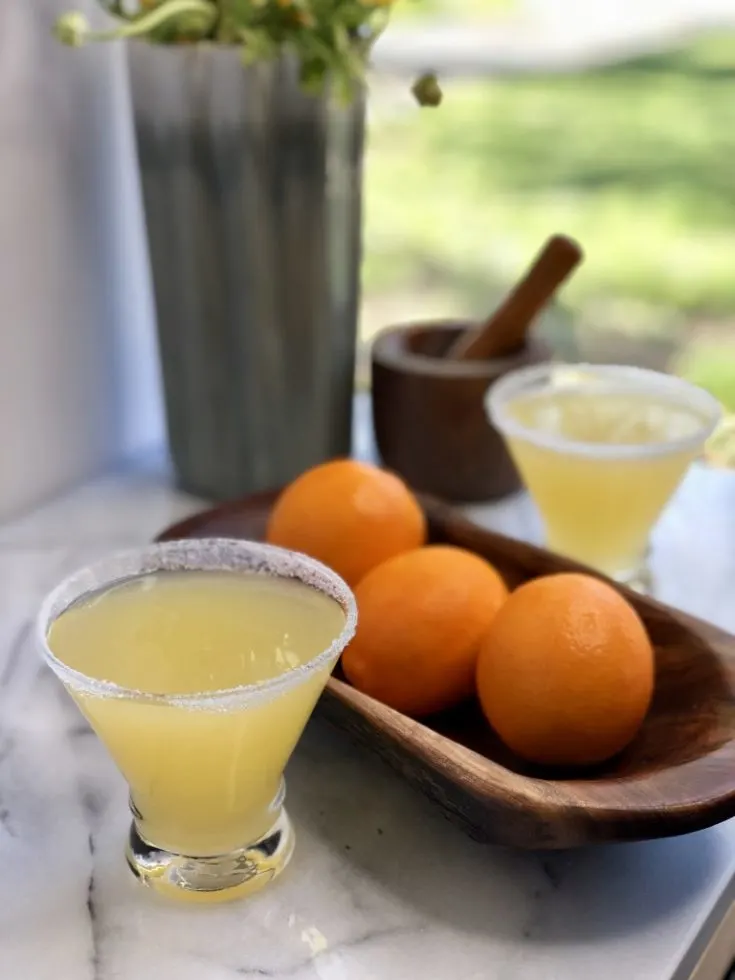 Yield:

2
Meyer Lemon Drop
This Meyer Lemon drop brings a fresh new spin to the classic Lemon Drop cocktail with its orange flavor notes.
Ingredients
4oz Vodka
1oz simple syrup
6oz meyer lemon juice
caster sugar
Instructions
Juice 6-8 Meyer Lemons, however much needed depeding on lemon size to make 6oz. Strain any pulp or bits out.
Combine juice, vodka and simple syrup in shaker with ice - shake shake shake
In frozen or not glasses, run lemon slice around edge and dip the glass into a bowl of caster sugar to create sugar rim
Notes
If you only have regular sugar, use a mortar and pestle to grind sugar so it is fine.
Please let me know what you think of it! I hope you enjoy – cheers!